The Origin
BECAUSE WINNING IS NOT ENOUGH
Back in the 90's, Carles Romagosa and David Hernández were coaching at some of the best football academies in the world: FC Barcelona and CIDARF (a high-performance center near Barcelona). Romagosa and Hernández were used to win most of the games, as they were coaching a diverse range of extremely talented players. Today, some of those players established themselves as World Champions and UEFA Champions League winners. However, both Romagosa and Hernández started to share a common feeling: WINNING IS NOT ENOUGH. This motivation guided them to deeply analyze best players, coaches, and clubs in the world. Most importantly, they began to research about how to teach and train in the most effective and efficient ways possible. As this process began developing and taking form, the EKKONO METHOD was born.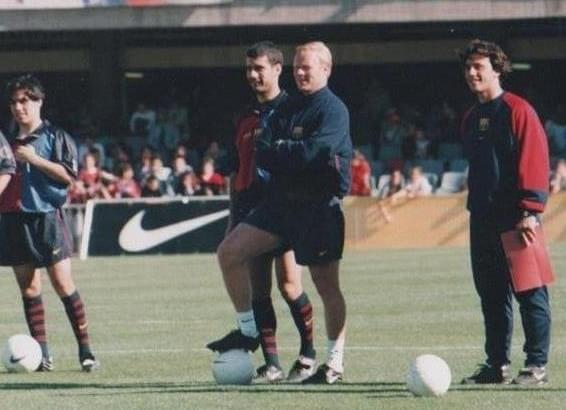 The first version of the EKKONO METHOD was strongly focused on player development. Romagosa and Hernández are both enthusiastic about every small detail of the game, thus they identified the most important concepts to support the development of players across all ages (from the U6 to Pro). Romagosa and Hernández further developed a didactic and pedagogical proposal that was adapted to the age of the player. This proposal not only aimed to explore what aspects of the game should be trained, but also how to train them. The focus at this stage was to provide the right concepts to players to help them interpret the game better and exploit their talent. That is why the EKKONO METHOD today is known for putting a vast amount of attention to perception and scanning skills.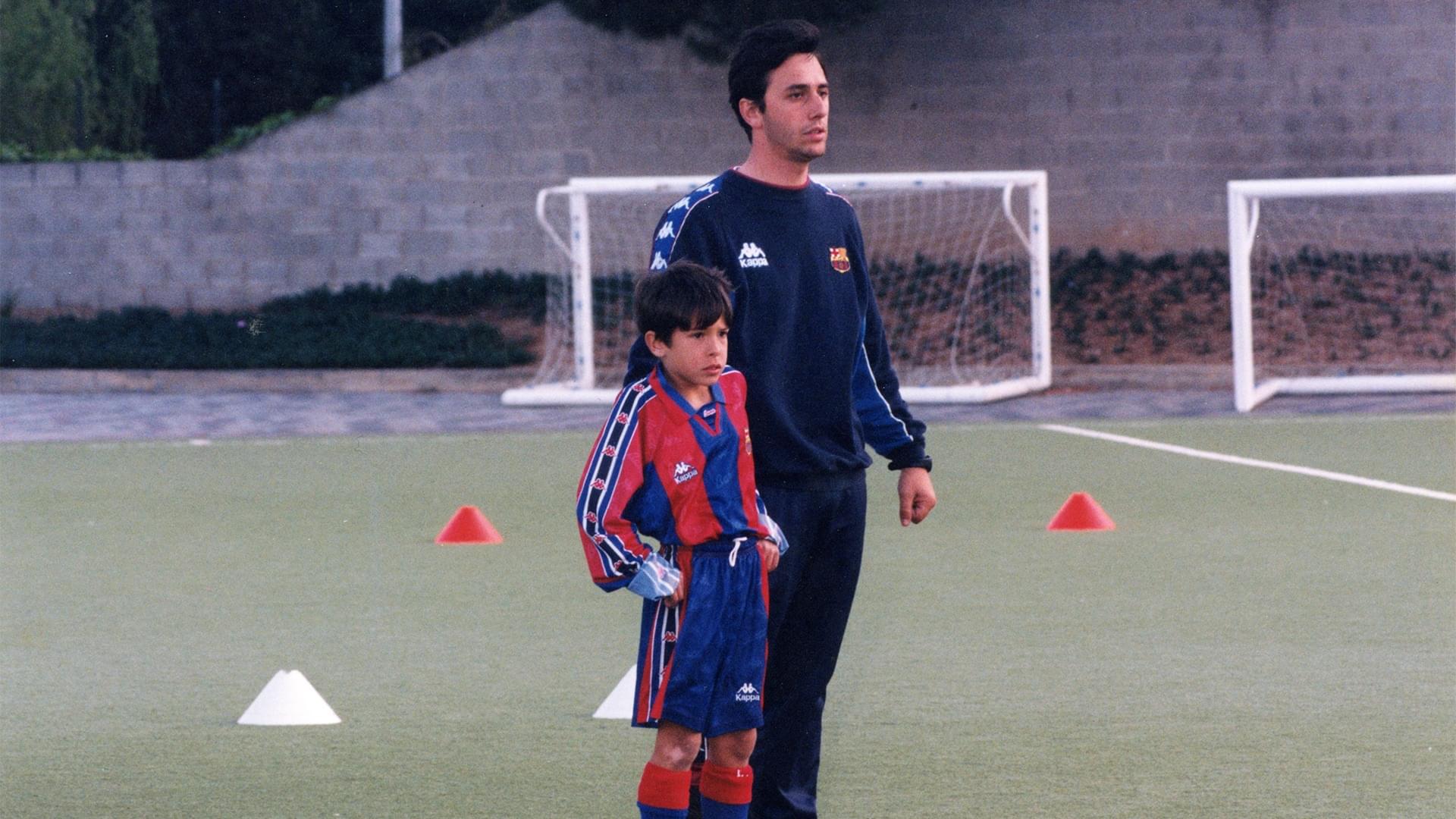 EKKONO SMART
HELPING COACHES BECOME EXPERTS
Because of the rapid success on and off the pitch with players, more coaches wanted to know more about the EKKONO METHOD. Coaches from all over the world were reaching out to us to know more about our method and how they could help develop smarter players.
It was here when the EKKONO METHOD "SMART" version originated. This version solely focuses on supporting coaches and improve their skills as the sideline leaders. Through the EKKONO METHOD "SMART" version, coaches began to perfection their knowledge and become experts on technical and tactical concepts (such as basic fundamentals, individual fundamentals by position, and team fundamentals), as well as training (such as planning and training curriculum), and how to train efficiently through methodology and didactics.
Throughout the implementation and rapid growth of EKKONO METHOD "SMART", we decided to introduce more coaches to our EKKONO family. With these new members, we were able to share our knowledge to more coaches around the world to thus reach new milestones and assist leaders become experts. Our EKKONO family today is bigger, wiser, and more prepared than ever.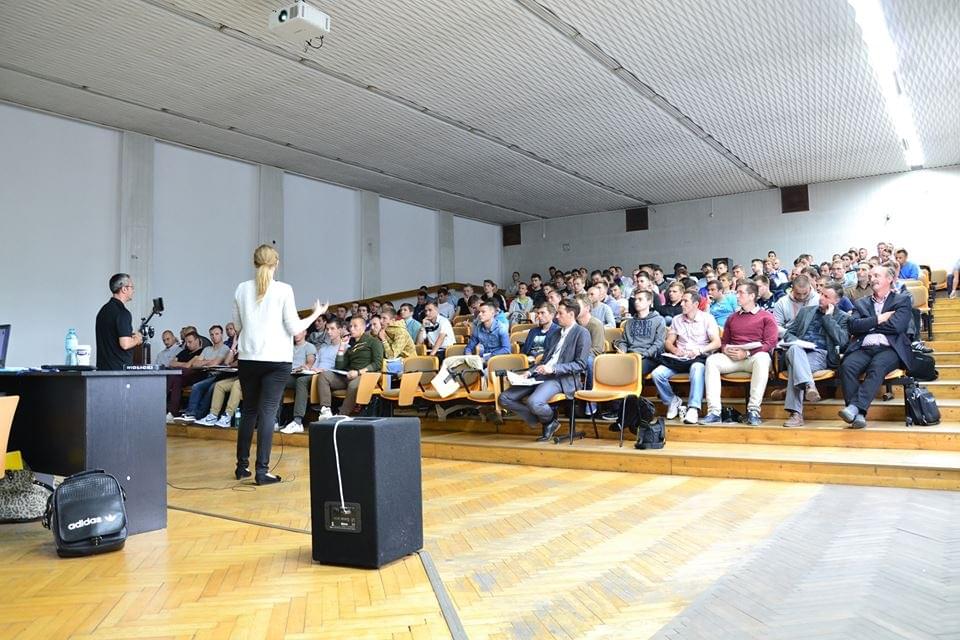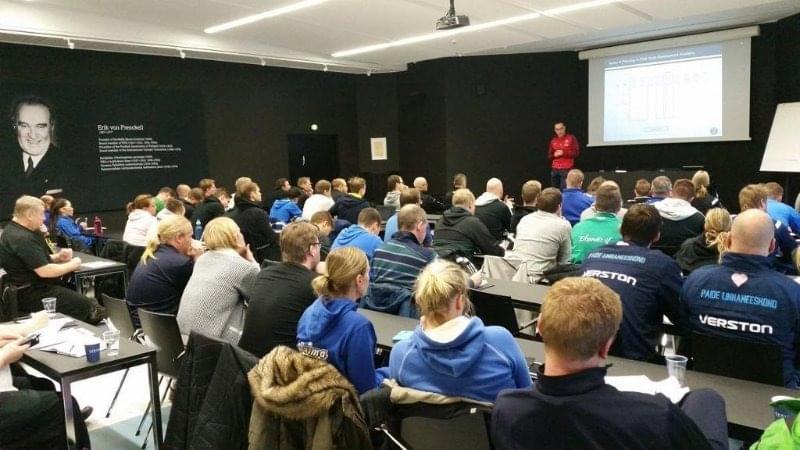 EKKONO IDENTITY
THE INVISIBLE PART OF SUCCESS
Through our journey of helping coaches to become experts, we noticed that more was needed to create everlasting change and longevity within clubs and football federations to achieve sportive sustainability and to reach the desired goals and objectives these stakeholders desired. This change needed to come from within the organization, from top management down, and not only by their coaches.
That is why we decided to develop EKKONO IDENTITY to help clubs, federations and associations implement an identity throughout all of their organization and internal culture. The creation of a methodology department was necessary to create the change we envisioned.
Throughout the years, the ambition of these clubs and football entities grew bigger, and through EKKONO IDENTITY, we began providing the necessary tools, processes, and guidance to those organizations interested in differentiating, being unique, and achieving sportive sustainability. Our mission is to provide the necessary procedures to attribute value and shape the identity of these stakeholders.
Learn more about our projects with clubs and football associations here.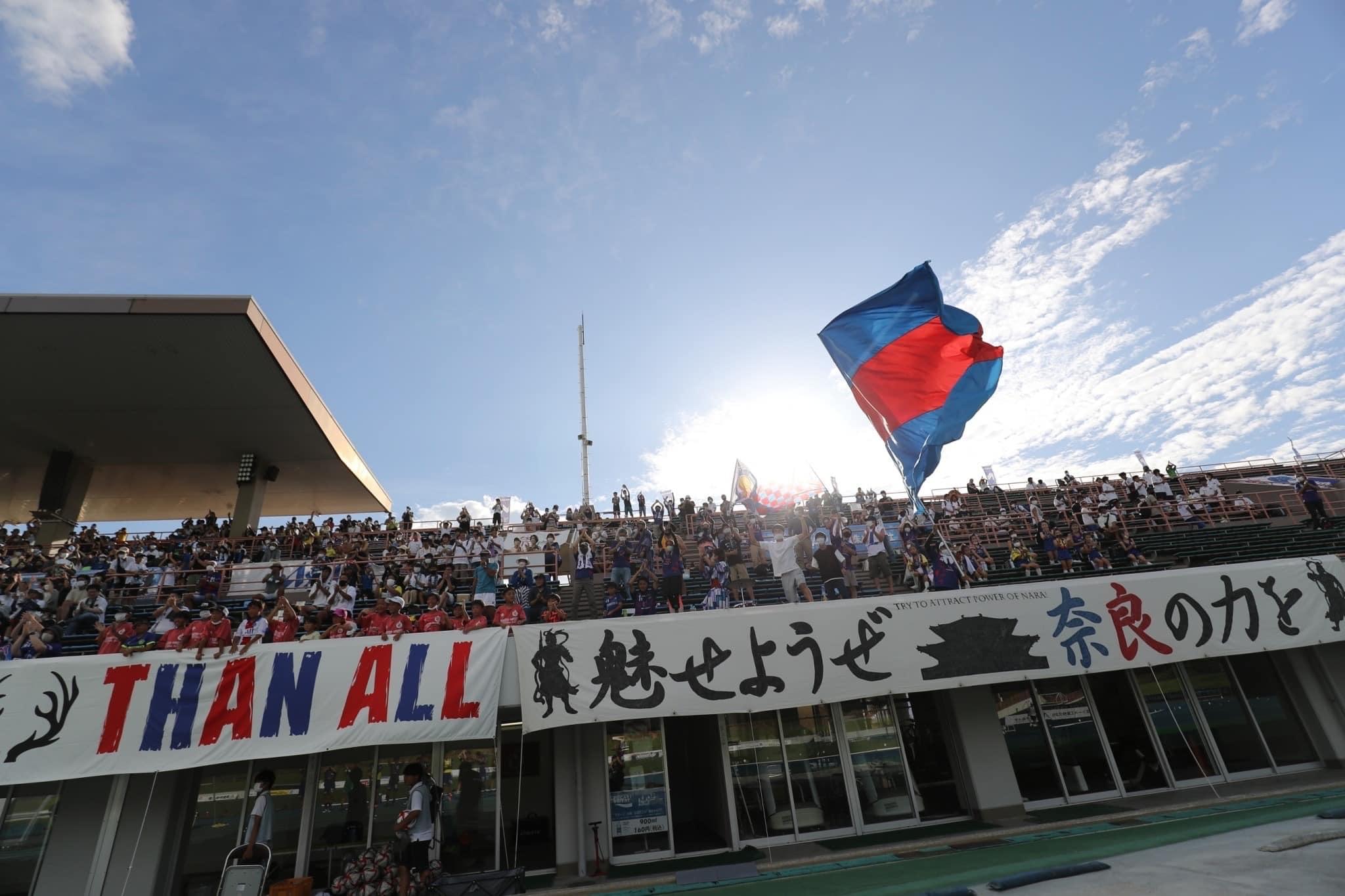 EKKONO PROS
HELPING COACHES BECOME LEADERS
Finally, the latest version is the EKKONO METHOD PROS. Here, professional coaches benefit from a holistic and structured way to organize and manage their teams. EKKONO METHOD PROS goes a step further than just providing game models and scouting. It deeply focuses on the management of the group, interacting positively and in alliance with different stakeholders, and improving the personal development. We understand that these different elements can become very complex to handle altogether, especially in times of intense competition. Hence, our support has become a driving element of success to those managers who have worked with us.
As you can see, the EKKONO METHOD is in constant change and development, just like football. It evolves on a daily basis thanks to its EKKONO LAB in Barcelona. Romagosa and Hernández, along with the rest of the EKKONO licensed coaches and family, work hard on a daily basis to update all the EKKONO METHOD versions and provide the best quality and support to all stakeholders.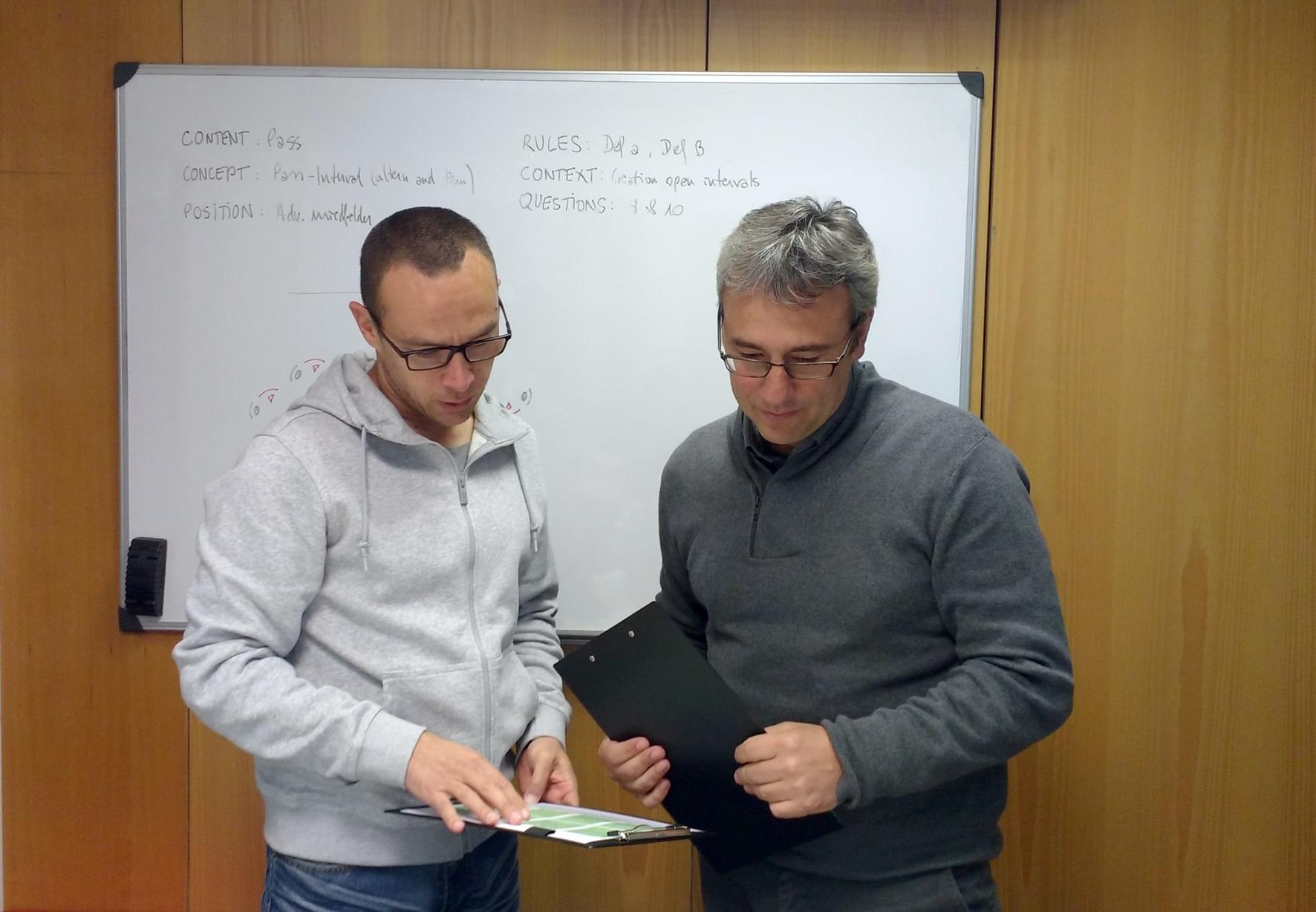 EKKONO COACHES ACADEMY
THE EKKONO METHOD AVAILABLE EVERYWHERE
But within all this ecosystem, where the EKKONO COACHES ACADEMY comes from?
The coaching education has always been present in our duties. We have had the opportunity to teach at the university level (sports science degree) and the UEFA licenses in Spain for many years. Furthermore, when the EKKONO METHOD became more popular, we were invited to teach all over the world; Nordic Countries, South East Asia, South America, France, USA, Japan, China, Australia, Italy, among many others.
During 2020, we recognized that we could further expand our teachings in a way that would best fit the needs of coaches all over the world, through the current interconnected and globalized era we are living in right now. It was at this moment when the Ekkono Coaches Academy was born. We aim to bring together all those coaches from all over the world, connecting them and providing high quality content.
Within the Ekkono Coaches Academy you can find a little bit of each EKKONO METHOD version. As you might know, we are uploading new content, resources and tools regularly to our membership. Therefore, we see our platform as an online ecosystem which provides a clear and holistic pathway to those coaches who want to go from amateur to pro.
The Ekkono Coaches Academy offers coaching content to help coaches become experts and reach higher goals in their careers.