Jude Bellingham, despite his young age, is redefining the modern archetype of an advanced midfielder. His stellar displays for Borussia Dortmund last season earned him a coveted move to Real Madrid this summer. At just 20, he's cemented himself as a pivotal figure both for the English National Team and Los Blancos.
Bellingham stands out as a versatile midfielder with an incredible ability to get into the box and score goals. His agility and skill near the opponent's box makes him a game-changer in those situations. Additionally, he has exceptional game vision and outstanding associative skills.
In this analysis, we will highlight three characteristics of the player who is astonishing Europe, which set him apart in his gameplay:
In this analysis, we will deep dive into the three characteristics that define his game the most:
Late Runs into the Box
One of Bellingham's most notable virtues is his ability to identify attacking opportunities joining from deep, both in crossing situations and in making runs behind the opponent's defensive line.
When it comes to his arrival in the box, he shows remarkable intelligence in selecting the precise moment to take advantage of open spaces in the opponent's area. Instead of remaining static, Bellingham has the timing to appear in the right place at the right time.
Often, he tends to arrive from the second line in a run to surprise the opposing defenders and seek goal-scoring opportunities. However, he also shows a great understanding of the game, remaining available to support ball circulation when a crossing opportunity doesn't present itself.
Concerning his ability to exploit the space behind the opponent's defense, Bellingham excels in identifying gaps between players in the opponent's defensive formation. He anticipates game movements exceptionally well and, when he perceives that there is available space and a teammate who can send a long pass without much nearby opposition, he quickly moves into that gap, seizing the opportunity to destabilize the opponent.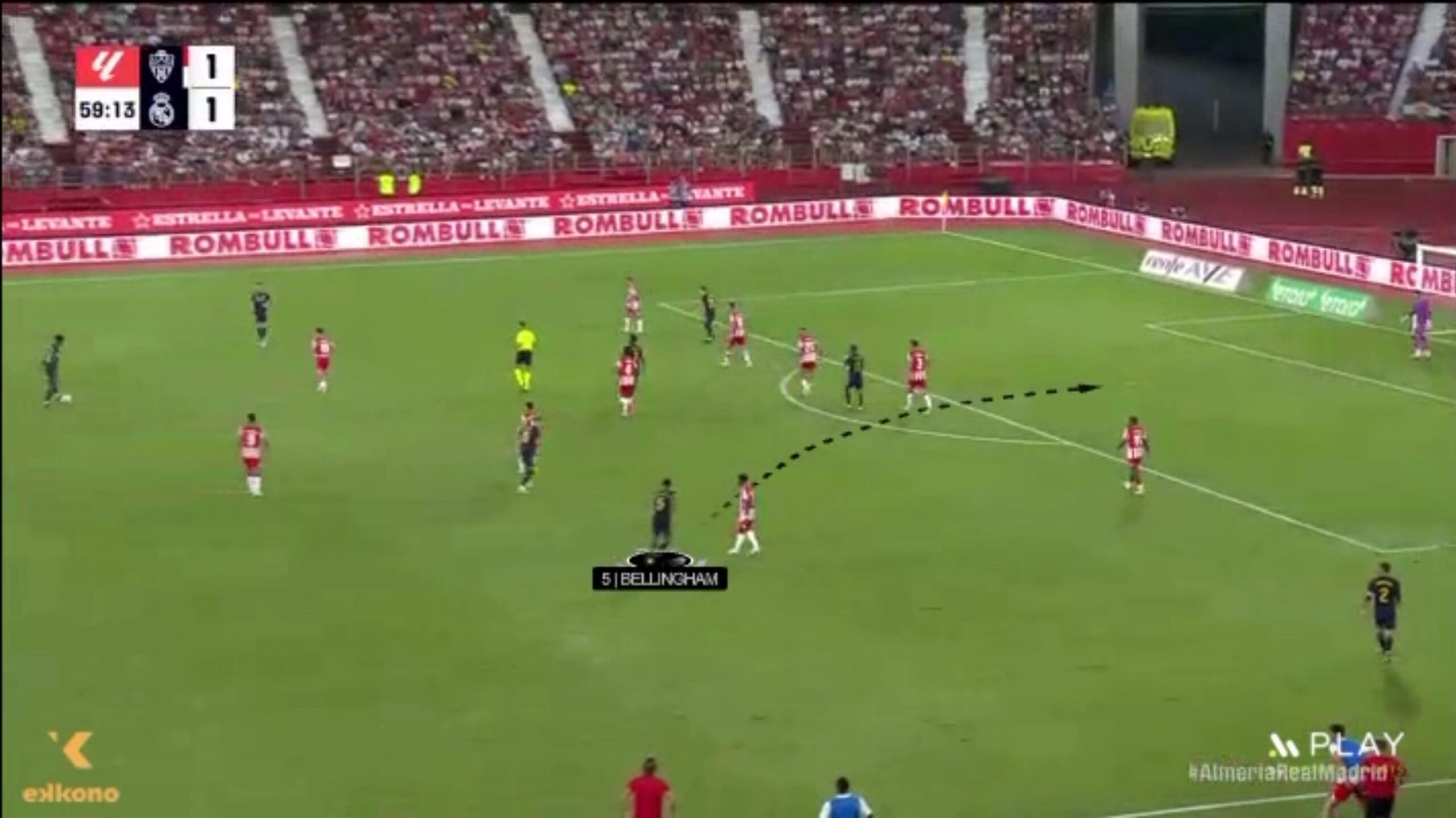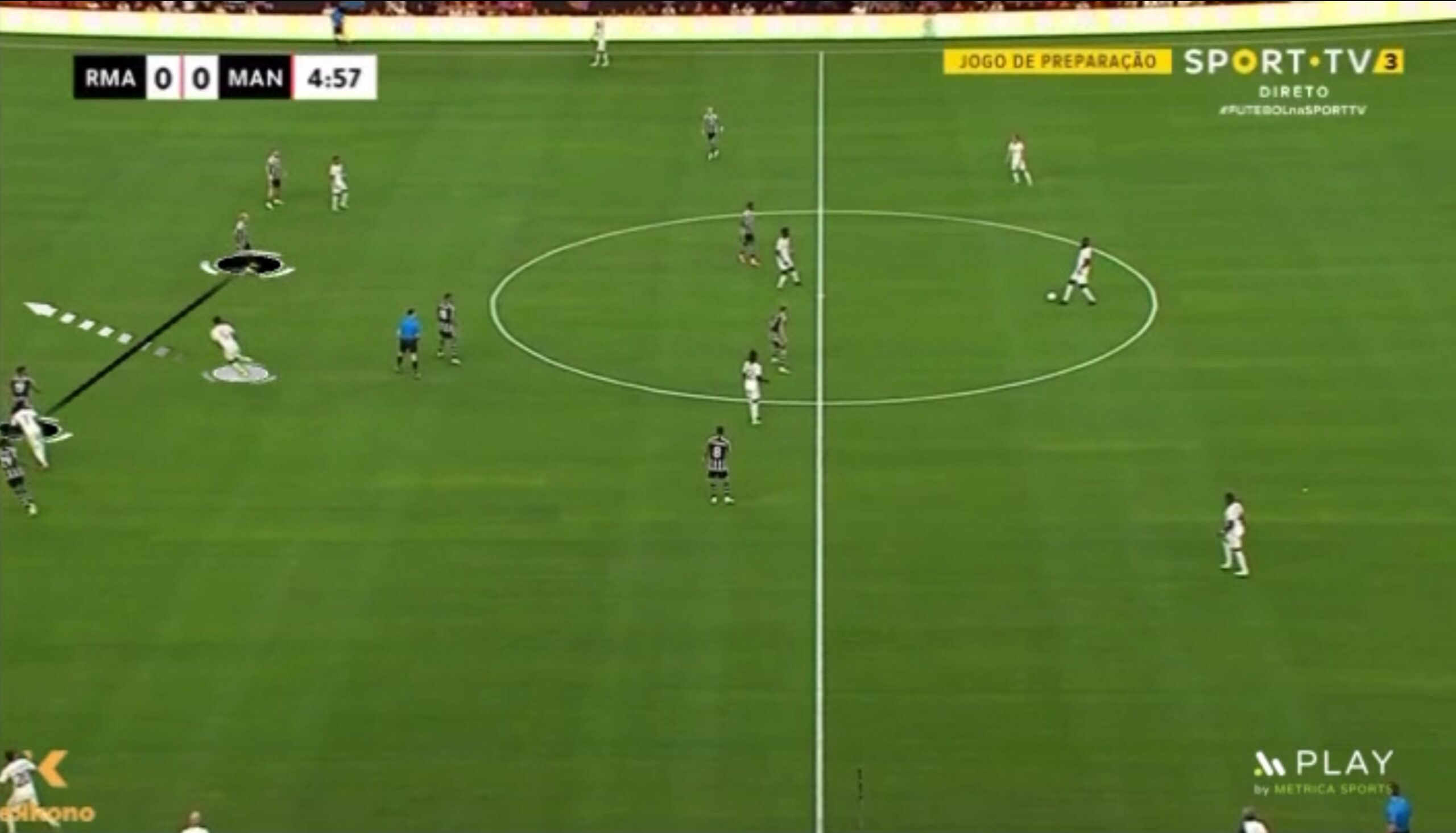 Wide Range of Finishing Abilities
Bellingham has a natural aptitude for finding the net. His anticipation in goal-scoring scenarios is evident in two primary situations:
Firstly, he excels when joining the attack from deep, adjusting his body orientation relative to defenders and the incoming ball, enabling him to strike accurately and evade the goalkeeper. His aerial play is another crucial aspect of his repertoire. Bellingham has a keen sense of positioning in the box, combined with the ability to free himself from tight marking, making him a potent threat during aerial duels.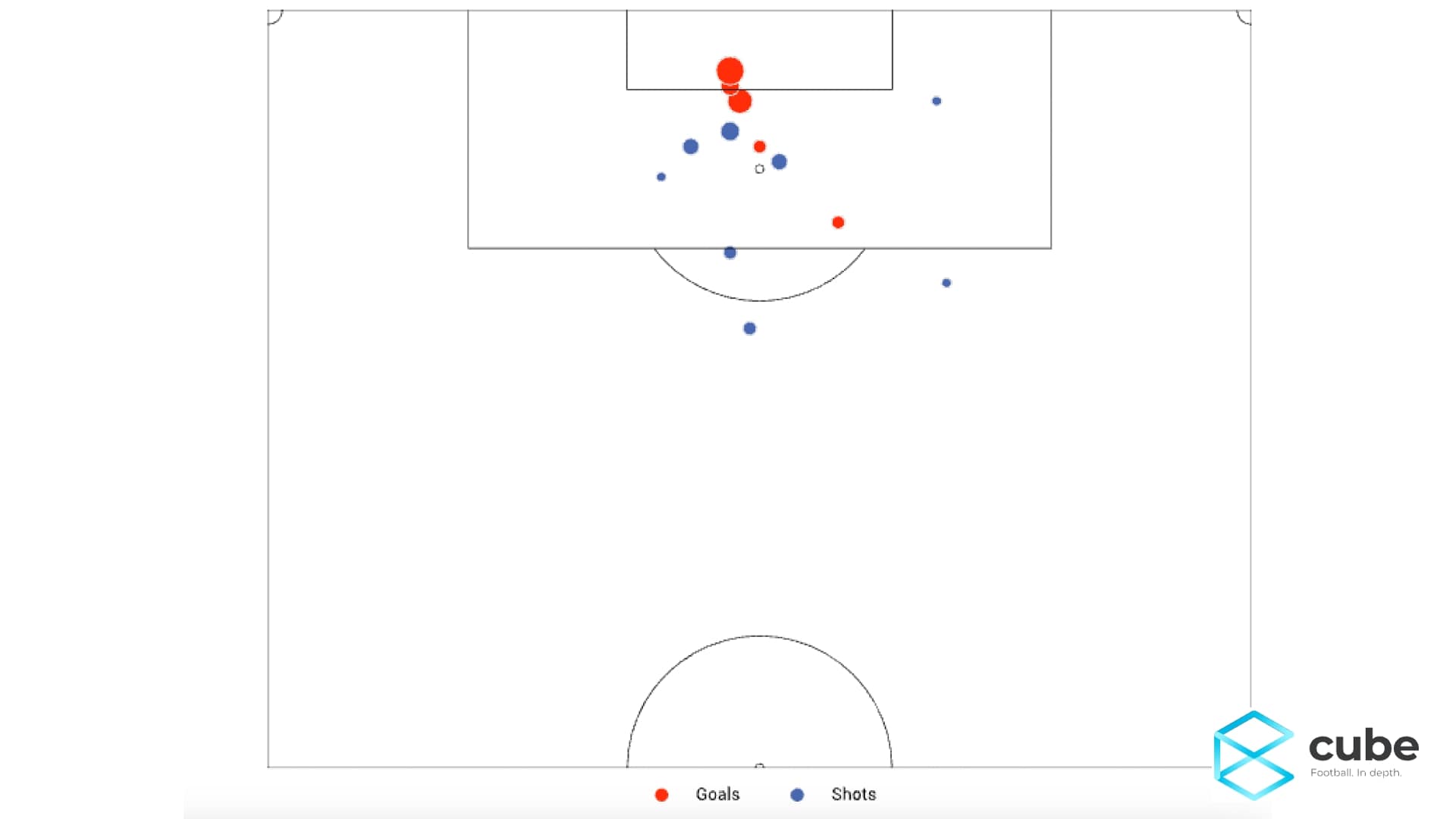 Additionally, he possesses a sharp intellect inside the box, expertly anticipating deflections and second ball opportunities – a trait reminiscent of Real Madrid legend, Raúl González. His astute perception and quick thinking within the penalty area distinguish him as a quintessential goal-scorer.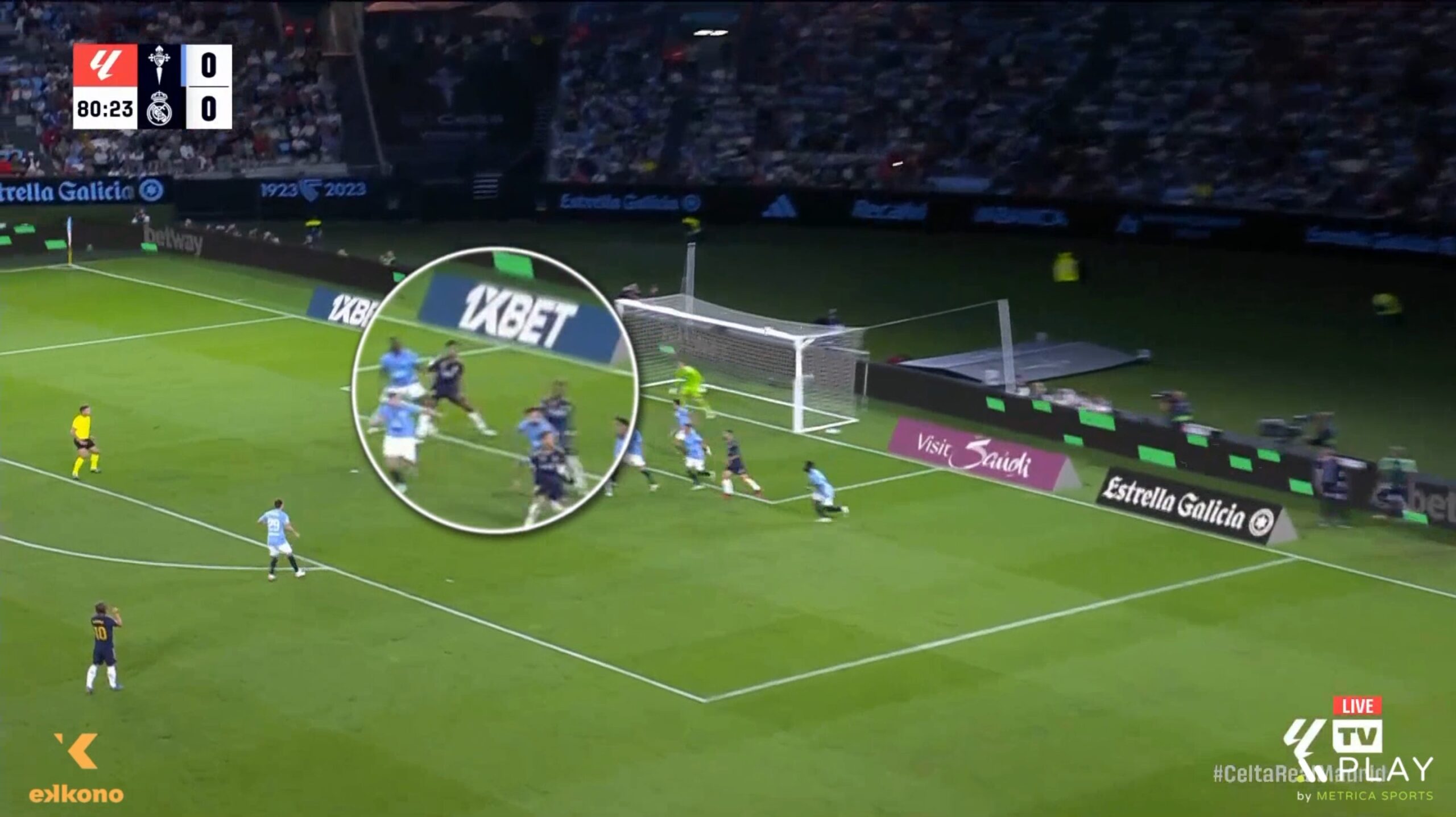 Associative Game Style
Bellingham's adaptability is evident in his gameplay – capable of playing short and long. In inner corridors, he shines by combining with teammates, navigating tight defenses with quick one-twos. He always a reliable reliable option to offer his teammates near solutions and game control, as well as creativity in midfield.
His associative excellence is even more evident in his long-passing ability. He has the skill to pass the ball to less dense areas of the field, and his vision allows him to deliver precise assists behind the opponent's defensive line. His ability to interpret long-range gameplay is outstanding, offering solutions with long and precise passes to teammates who are in more distant positions.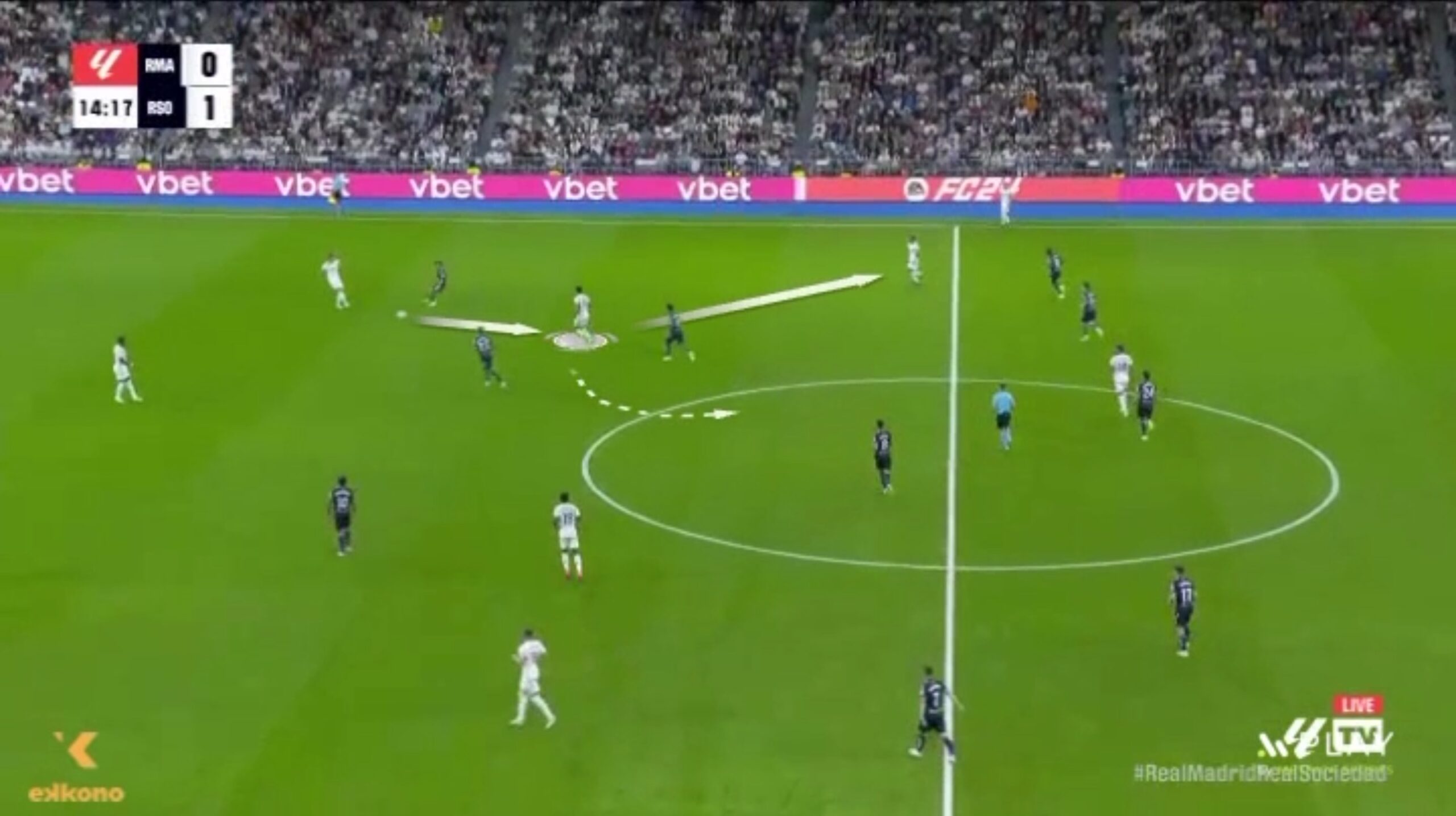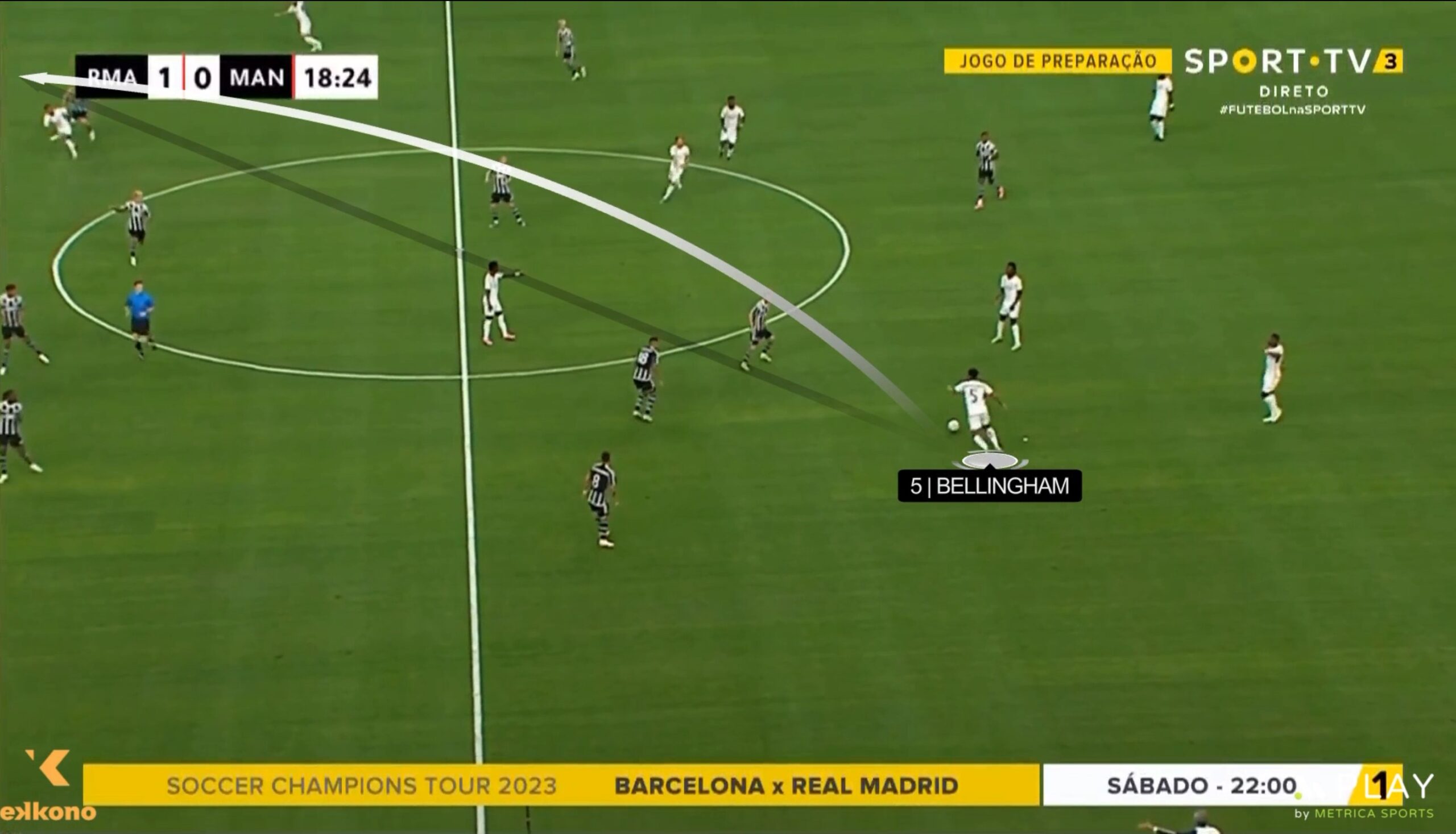 Conclusion
In summary, Jude Bellingham embodies the very essence of a modern advanced midfielder. With an innate ability to adapt his play, both short and long, he easily adapts to diverse gameplay situations. His instinct for goal-scoring combined with his superior associative talents makes him an invaluable asset on the field. At a tender age of 20, he's already showcasing qualities usually attributed to experienced players. As he continues to evolve, Real Madrid and the football world at large can look forward to witnessing the rise of a player who can set the standard for future midfielders.
Learn more about the individual fundamentals by position for an Advanced Midfielder. Check our membership plans.