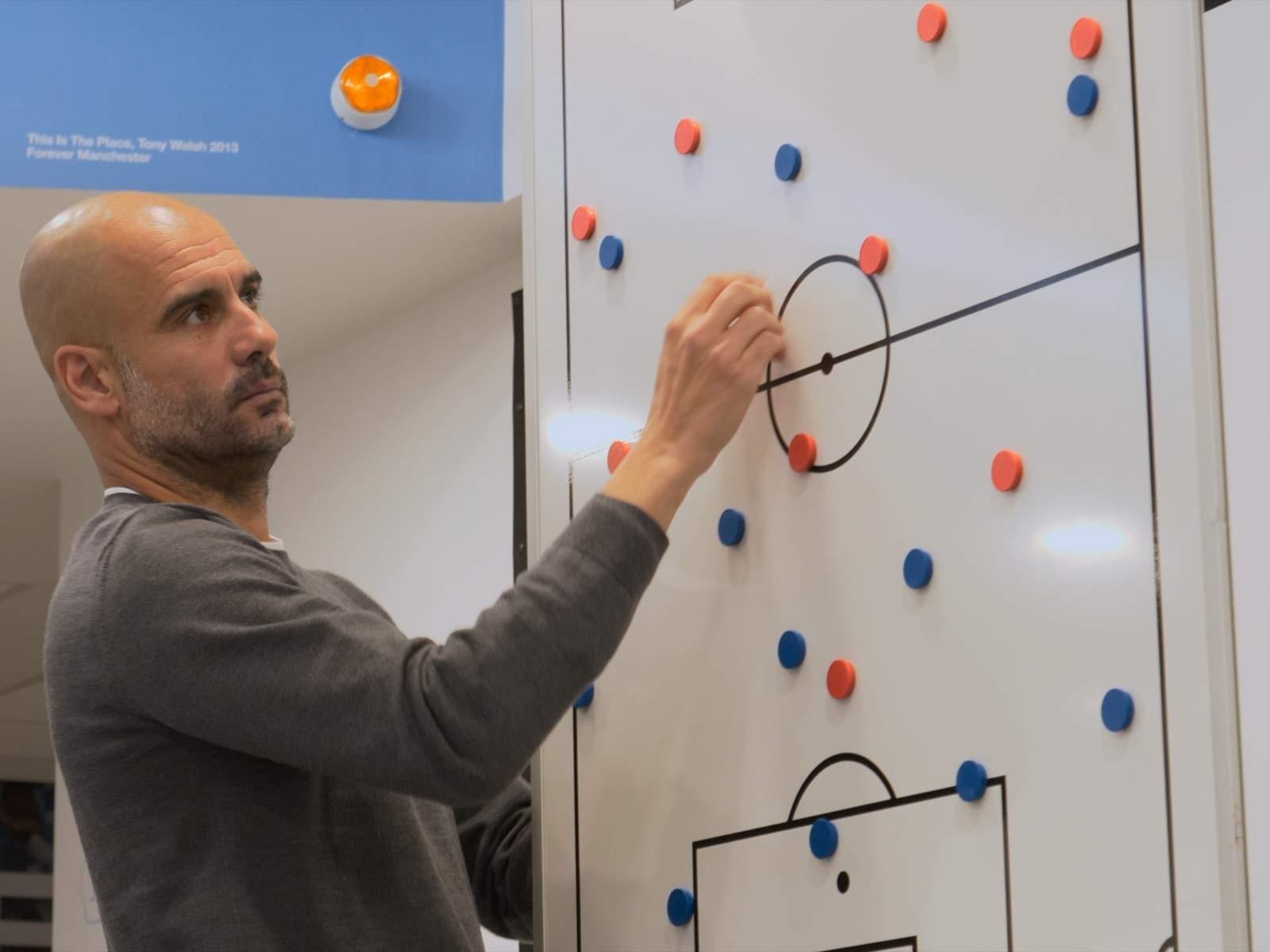 Twenty or thirty years ago, the game models used in professional football were very basic and rudimentary. There were many coaches who focused in optimizing the physical condition levels or specific aspect of their players' competitive profile. During the week, their activities as coaches were taking care of those two aspects, practice some set plays and thinking about lineups, game systems and alternatives during matches.
In the last decades, the analysis and modelling of the game have improve significantly. There has been an improvement in coaching curriculums for coaches, the professionalization of additional members of the coaching staff, as well as the usage of video and other technologies. This, has been combined with a new trend of analyzing the structures that teams are using, the spatial advantages generated, the ball circulation possibilities, the positional exchanges and rotations between players, etc.
From Ekkono, through the Ekkono Coaches Academy, and also in our presential courses and discussions with coaches all over the world, we are contributing to this research process around football game models.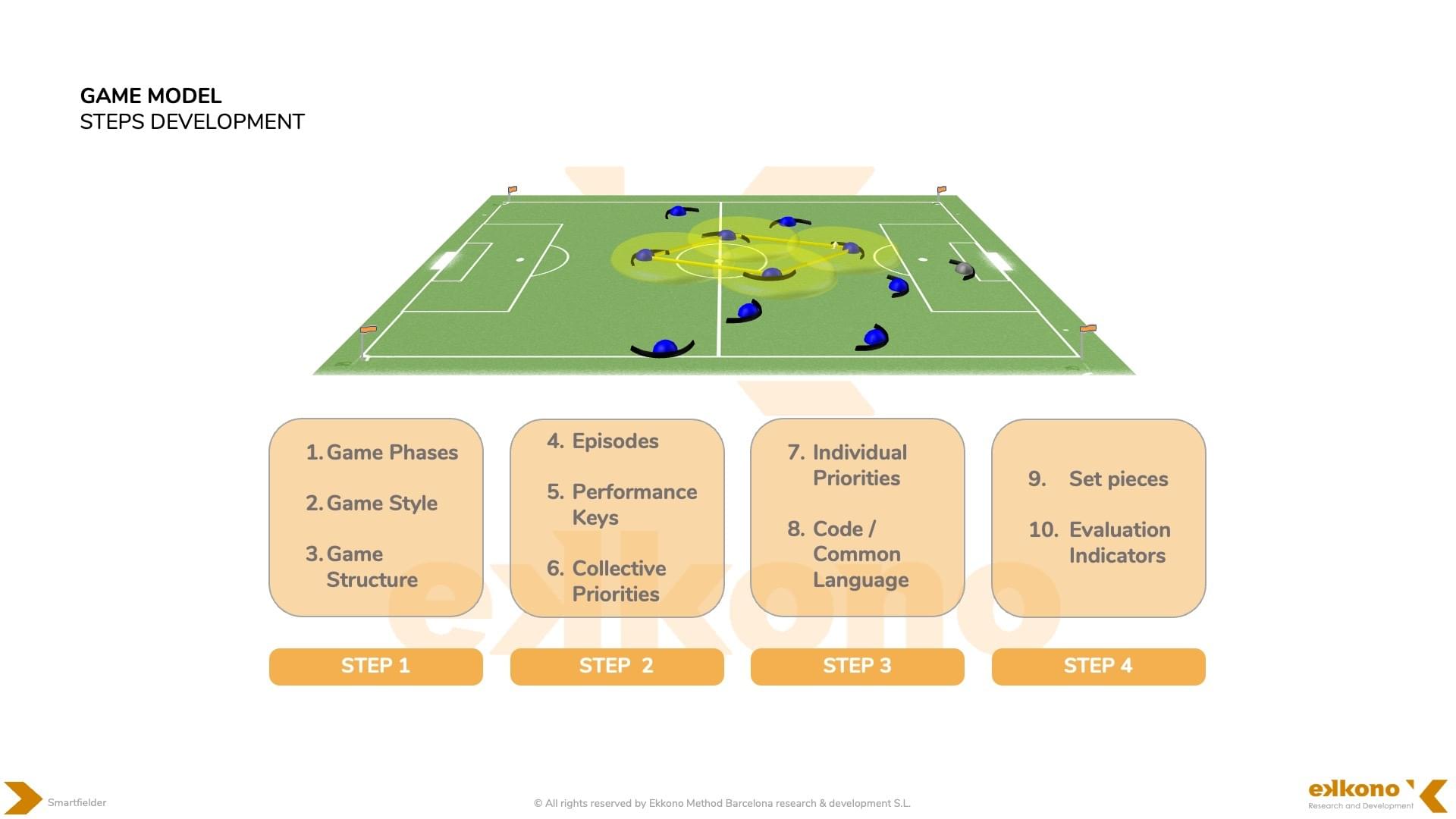 Steps to build a successful game model, as described in the Ekkono Method approach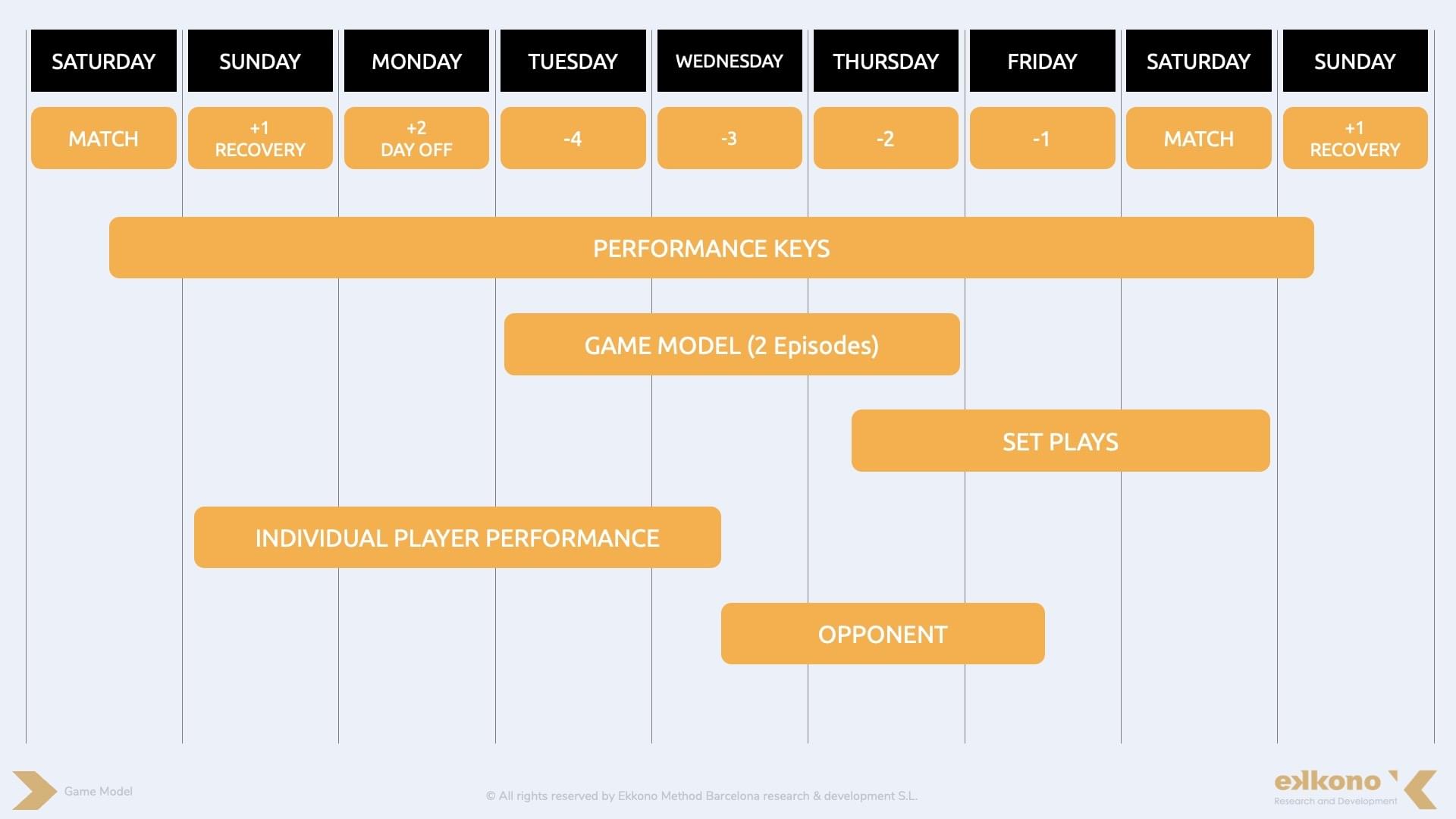 Example of a micro-cycle plan, where only 2 game model episodes are trained during the week
"BUILDING A GAME MODEL IS LIKE DRAWING A TREE. IN ORDER TO BE SUCCESSFUL, YOU MUST DRAW A VERY DETAILED TREE FULL OF TINY BRANCHES FIRST AND THEN ONLY KEEP THOSE BRANCHES THAT WILL BE PART OF THE GAME MODEL"