Pablo Martín Páez Gavira, also known as 'Gavi' is having quite an impact at FC Barcelona at the age of 17. The attacking midfielder is featuring regularly in the starting 11 under Xavi Hernández (and previously under Ronald Koeman). From a very young age, Gavi has become a master of 'Cuadrados' at Barcelona.
Since Xavi Hernández's arrival, there has been two concepts which have gained importance in Barcelona's game: width and the 'cuadrados'. In this analysis we will focus on the second concept. In a recent interview, Xavi Hernández talked about the importance of this concept: "With the advanced midfielders, we always talk about the "cuadrados" (squares). The "cuadrado" is the space between the full back, winger, central back and holding midfielder. Our advanced midfielders must always be there, one in each "cuadrado".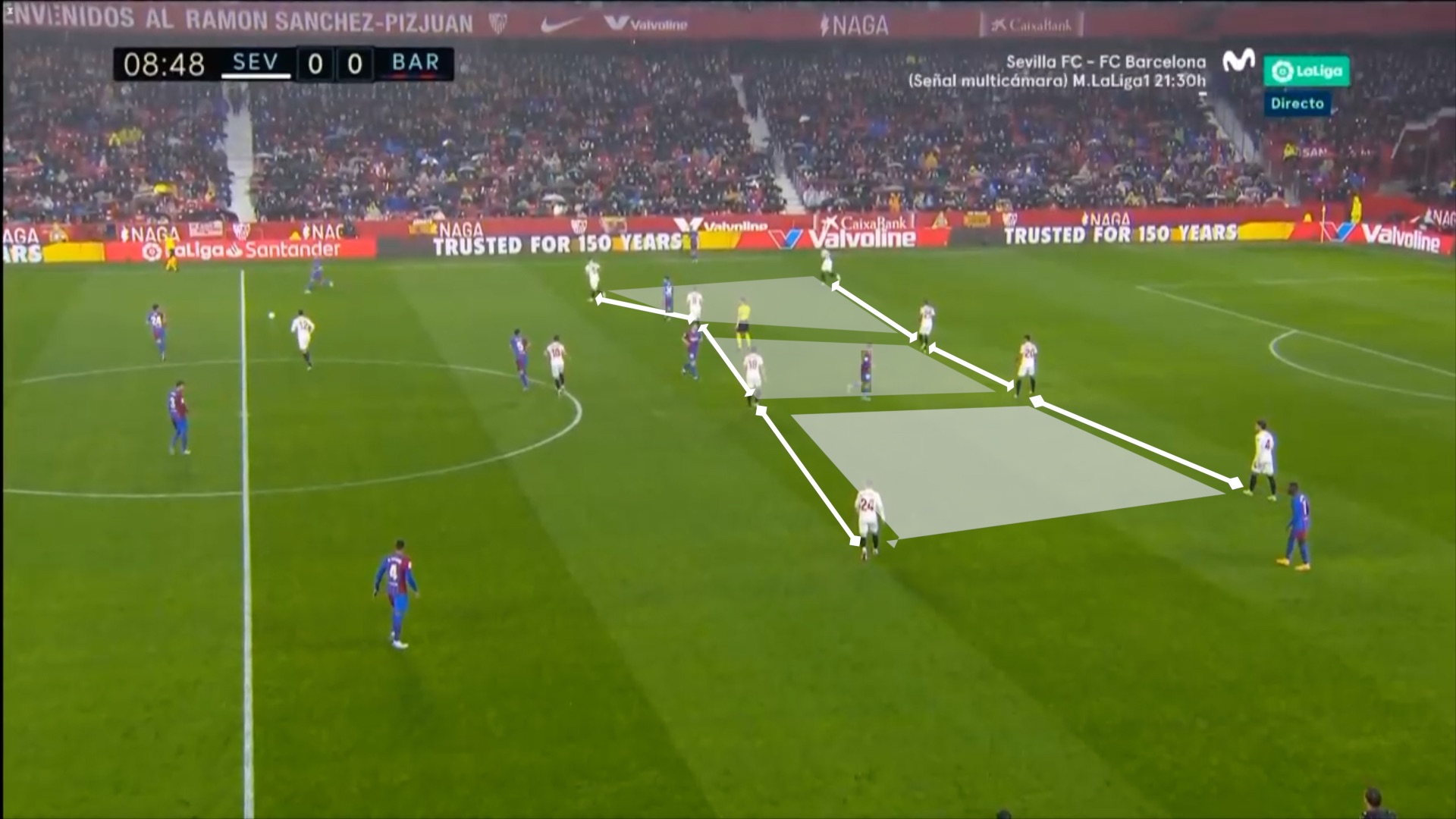 When playing in the pockets, a player must have an excellent command of perception in order to perform at the highest level. Spaces are tight, opponents are surrounding you, so being able to decide fast and correctly is key. Gavi, who has played most of his youth at La Masia, is used to play in this tight spaces, the 'cuadrados' and has mastered excellent perceptions skills throughout the years. In the sequence below (shown in detail in the video), we can see how Gavi turns his head several times, before receiving and when driving the ball to make the best decision and scoring his first professional goal.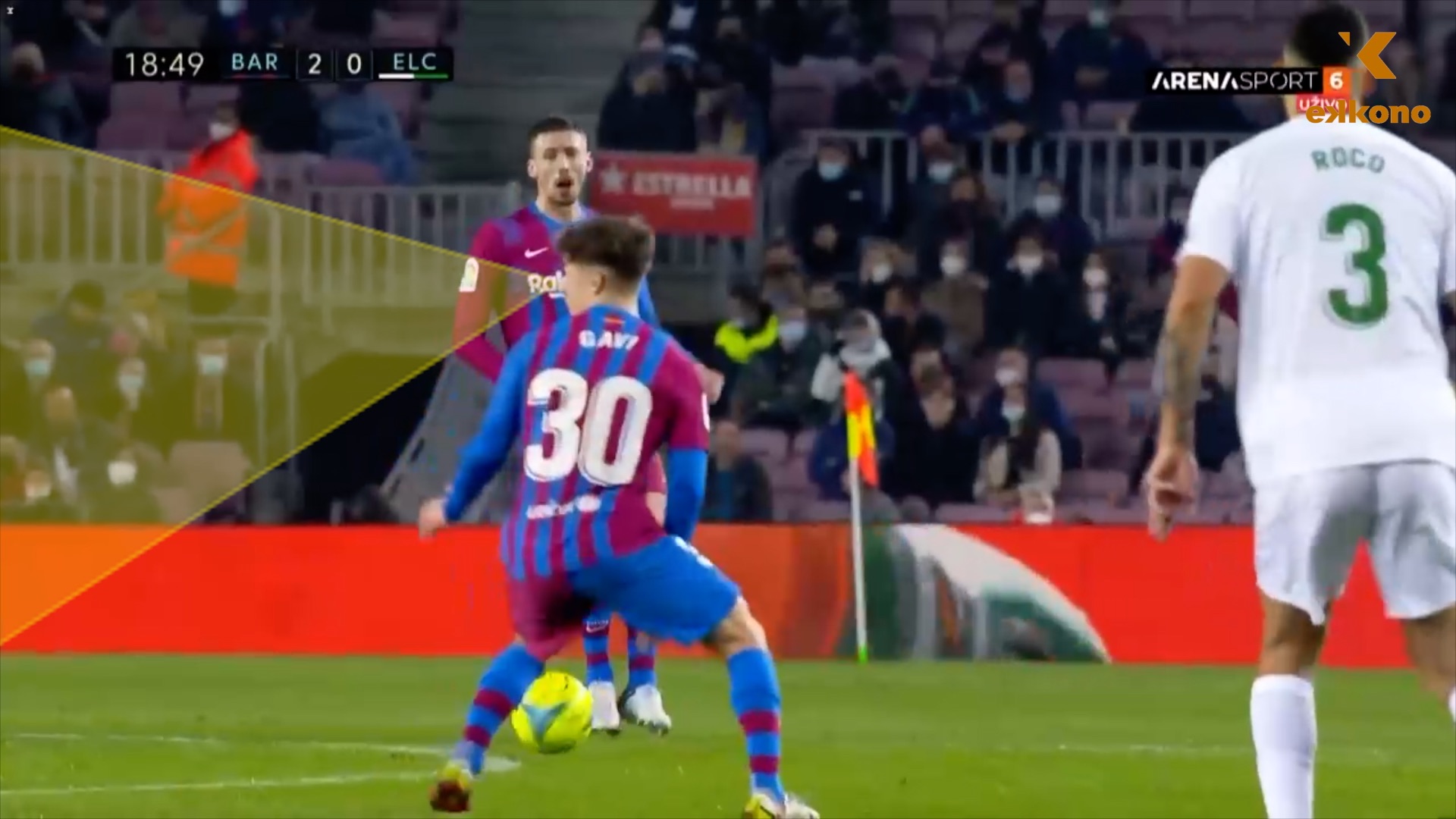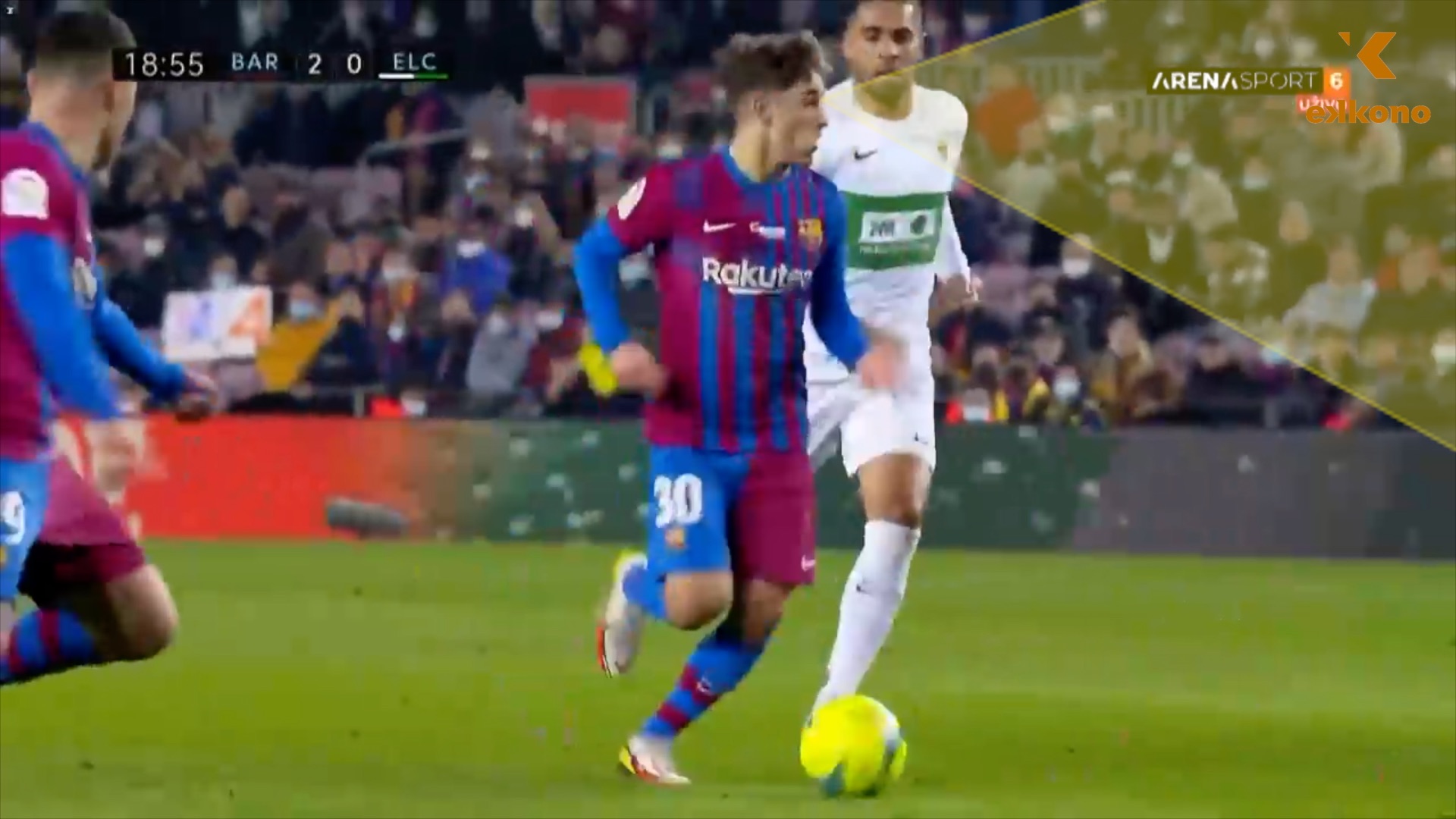 Occupying the pockets, though, does not always have the purpose to take advantage individually. Many times, this type of movements that we often see in Gavi benefit other teammates, by attracting opponents and opening spaces.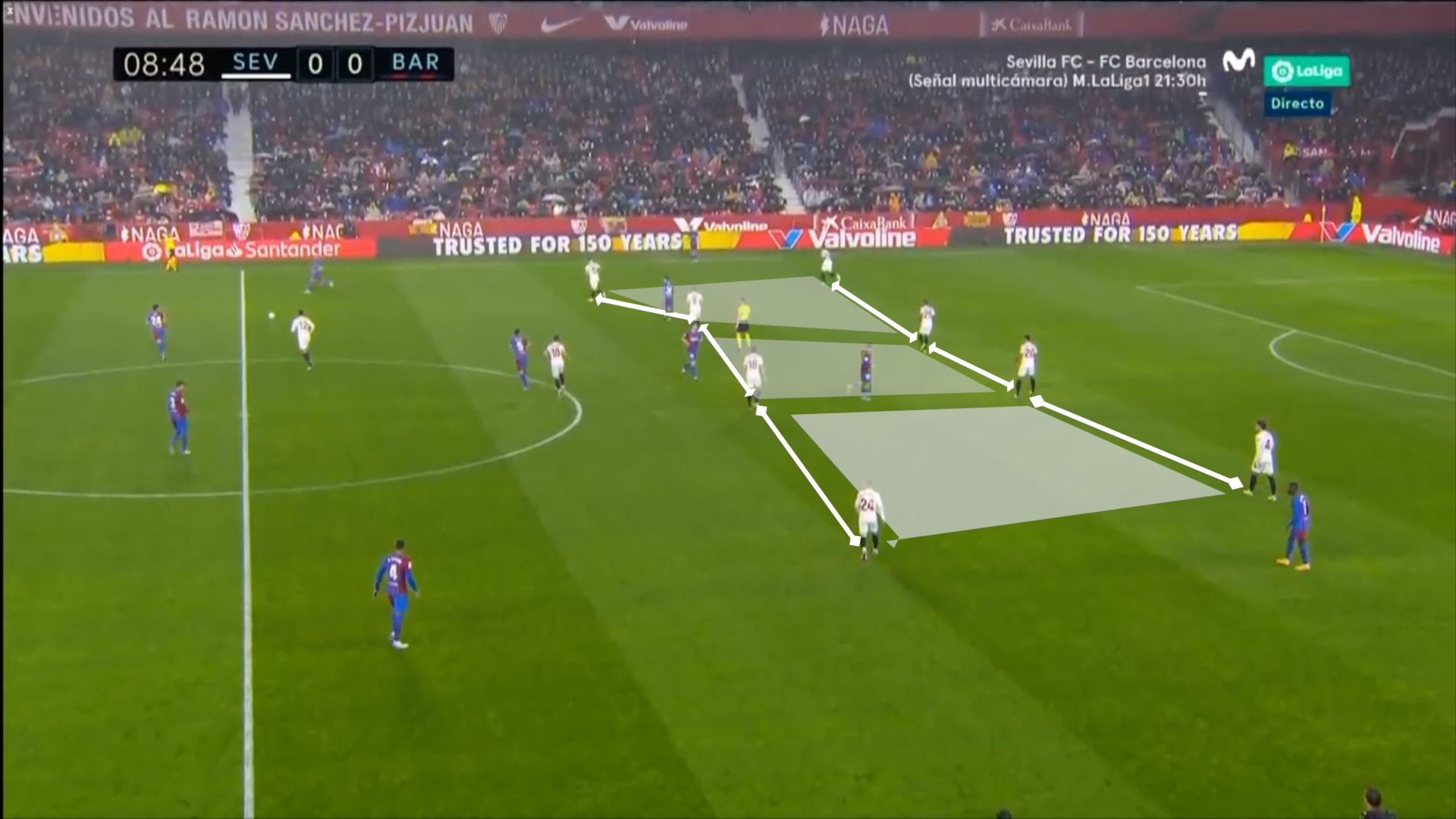 Overall, Gavi's emergence as a standout player at such a young age and his mastery of playing in tight spaces highlight his immense talent and potential. The 2022 Golden Boy winner has shown his skill set and football intelligence, and he is poised to continue making a significant impact at FC Barcelona in the future. His impact at FC Barcelona at just 17 years old has been remarkable. Under the guidance of Xavi Hernández, he has become a regular starter and has demonstrated his exceptional skills as an attacking midfielder. Gavi has become a master of 'Cuadrados' at Barcelona thanks to his ability to play in tight spaces, and has been a key aspect of Barcelona's game plan.