Under Graham Potter, Brighton was one of the team's of the season at the Premier League. After a fantastic start, where the team managed to beat Leicester home (2-1) or tie at Anfield Road against Liverpool (2-2), the future was looking bright for Graham Potter's side. And it's not only the result, but the way they achieved them, playing some wonderful football. We analysed some their game and extracted some interesting conclusions!
The first aspect to take into consideration about Brighton & Hove Albion, is the way they moved the ball, their ball circulation. They had a very good command on the inside-outside circulation, which helped them create space on the defending line. Below an example on how they created their first goal against Liverpool at Anfield, attracting Robertson (LB) inside and allowing March (RW) to receive on the flank, with time and space to assist Mwepu (CM).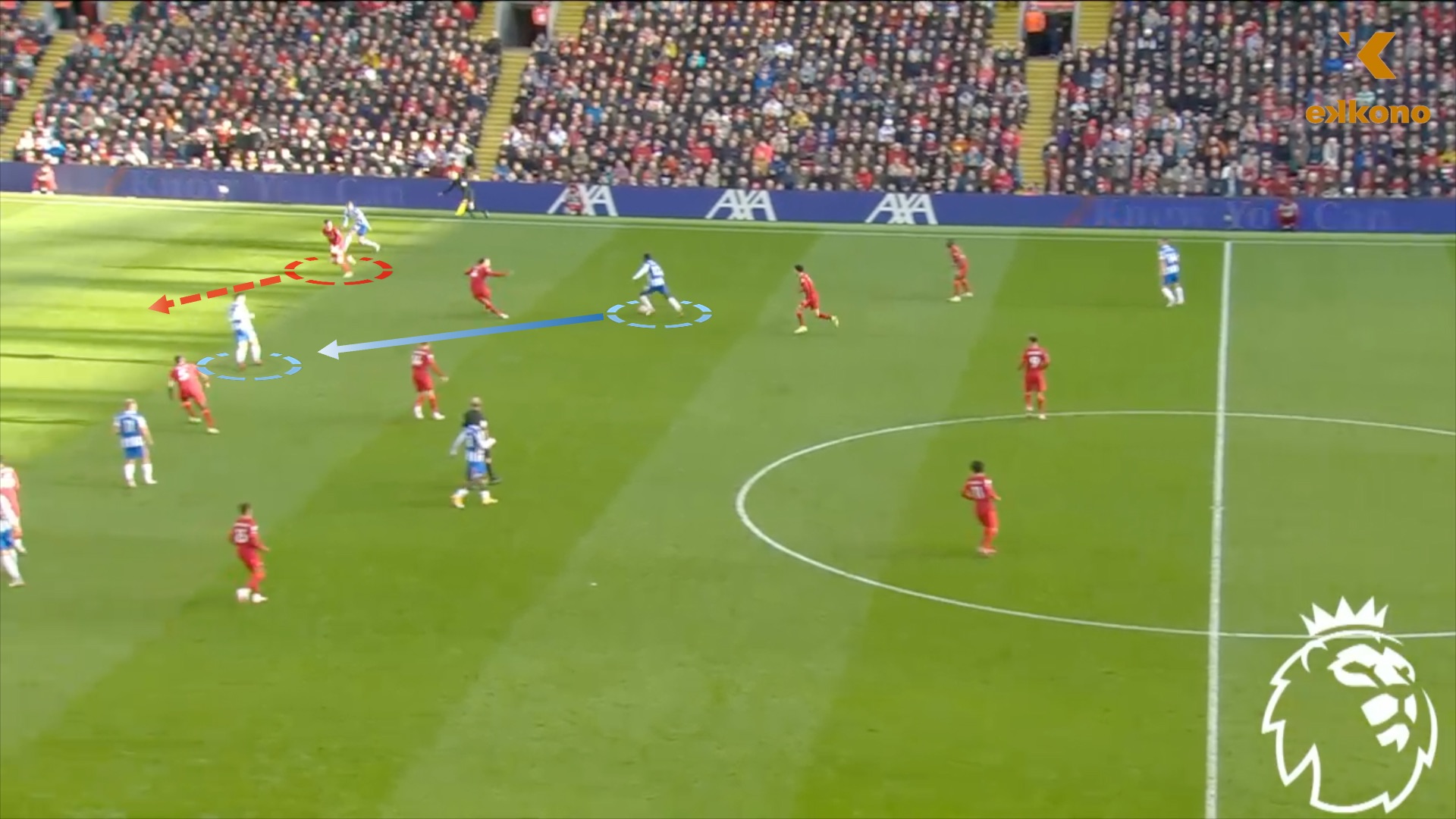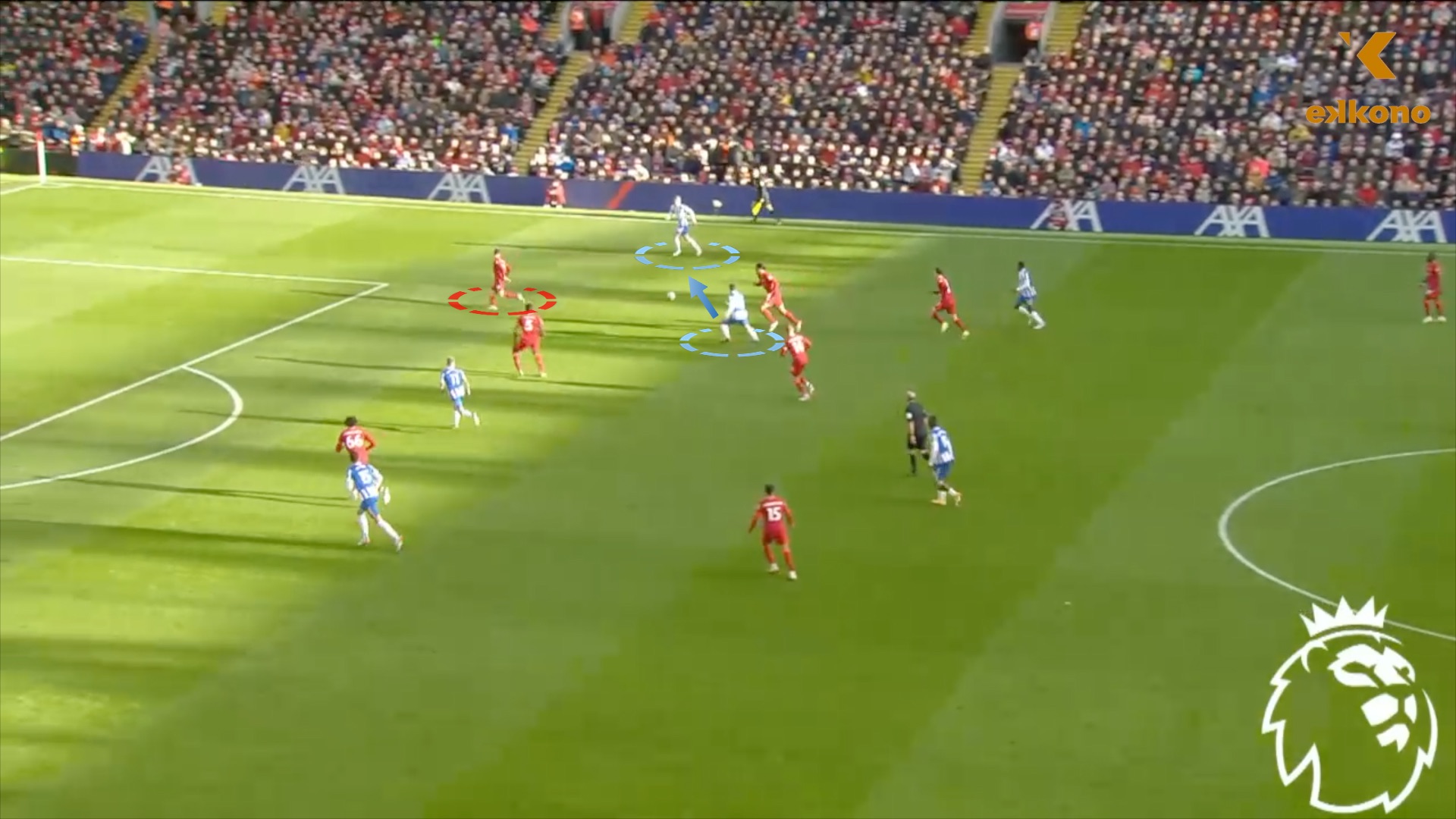 Another key aspect of Brighton's offensive game was how they build-up with two players at the base, near their centerbacks, and at least two other players in the pockets, forming a square structure in the midfield. This allowed them to have multiple options to play short but also to play deep, directly to the pockets.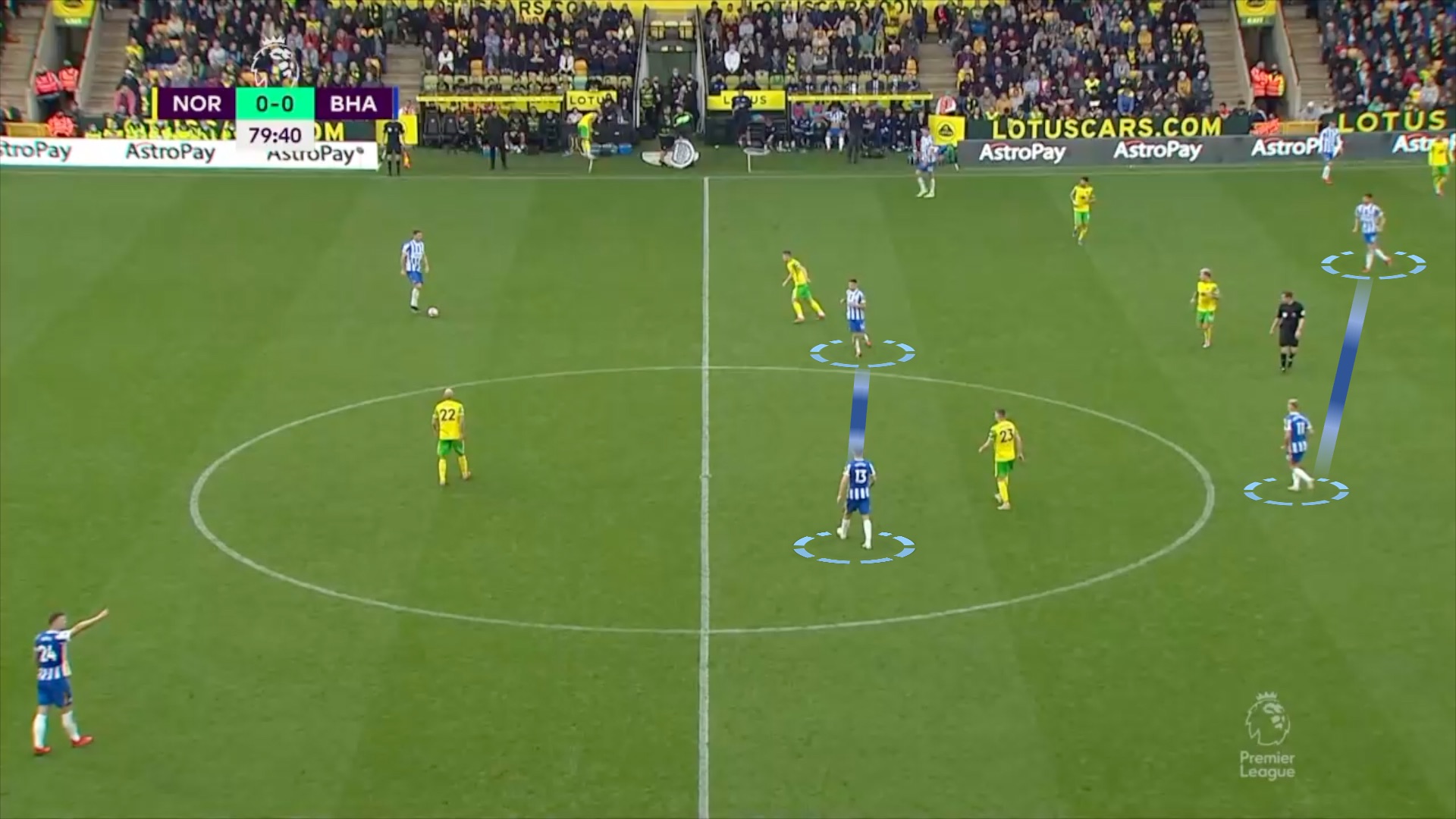 The way they occupied those spaces, and which players usually occupied them is also a very interesting detail about Brighton, explained in our video inside our campus!