In the world of women's football, there are names that shine brightly on their own, and one of them is Ewa Pajor. Known for her skill, vision of the game, and goal-scoring ability, this talented Polish forward has left an indelible mark on Wolfsburg and football in general. In this article, we will explore how Pajor plays and why she is considered one of the best players in her position.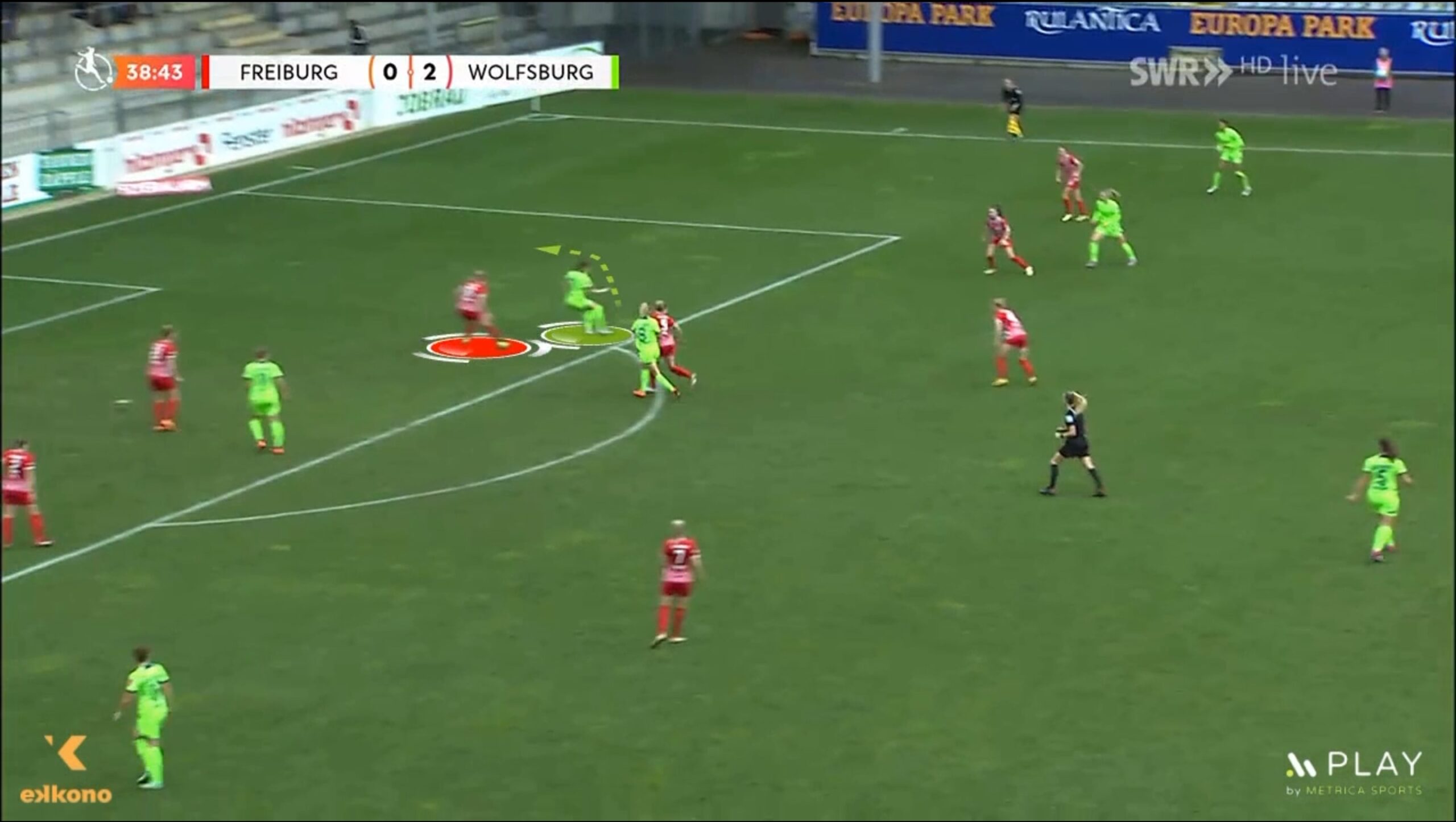 In this action, Pajor receives with a fierce marking but is able to create her own space to shoot thanks to guiding her first touch while turning.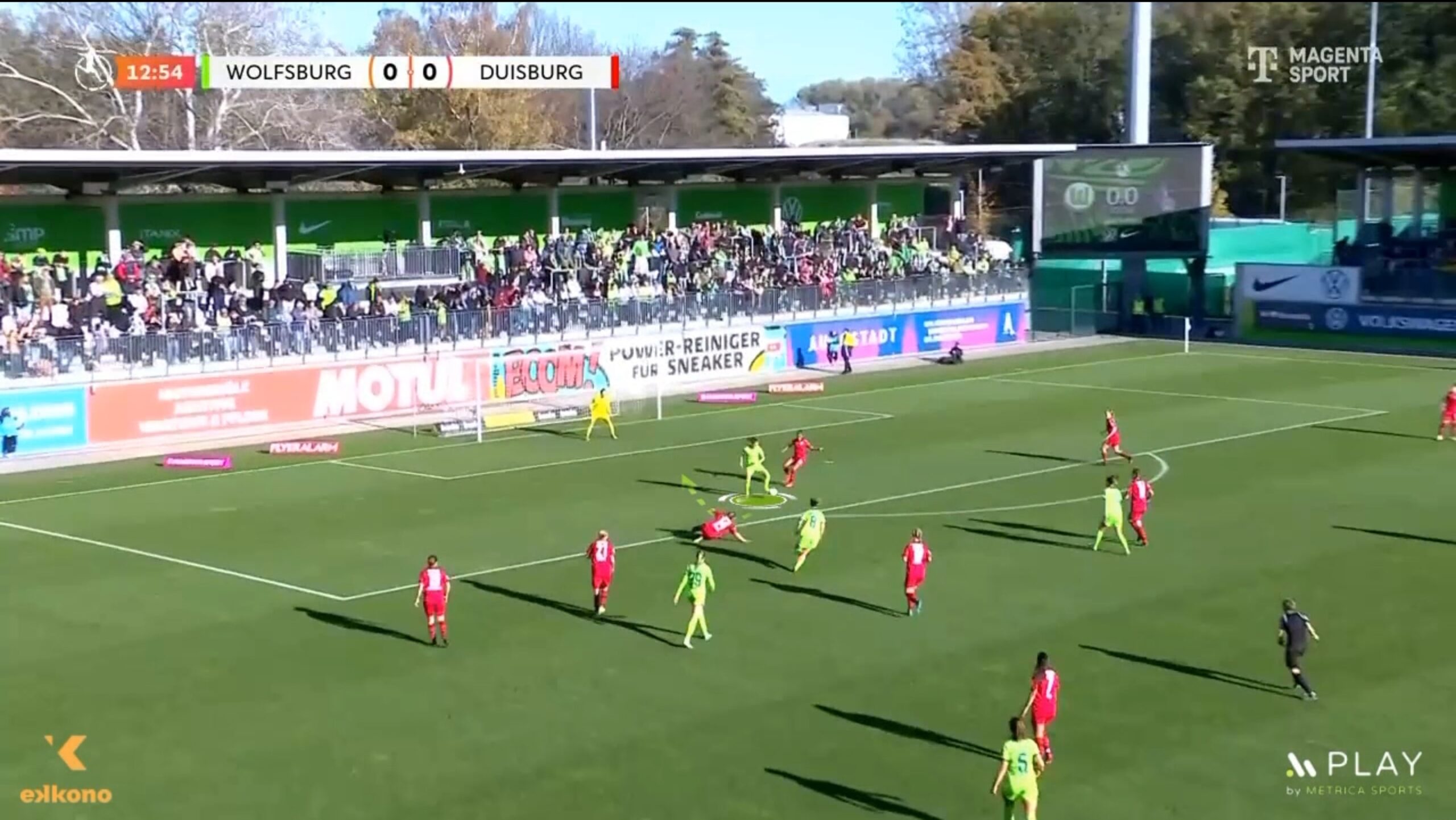 In this other example, she receives the ball facing backwards and is able to complete a dribbling that allows her to finish the action.
As we can see in this example, Pajor detects the gap and attacks it with determination, at 100%.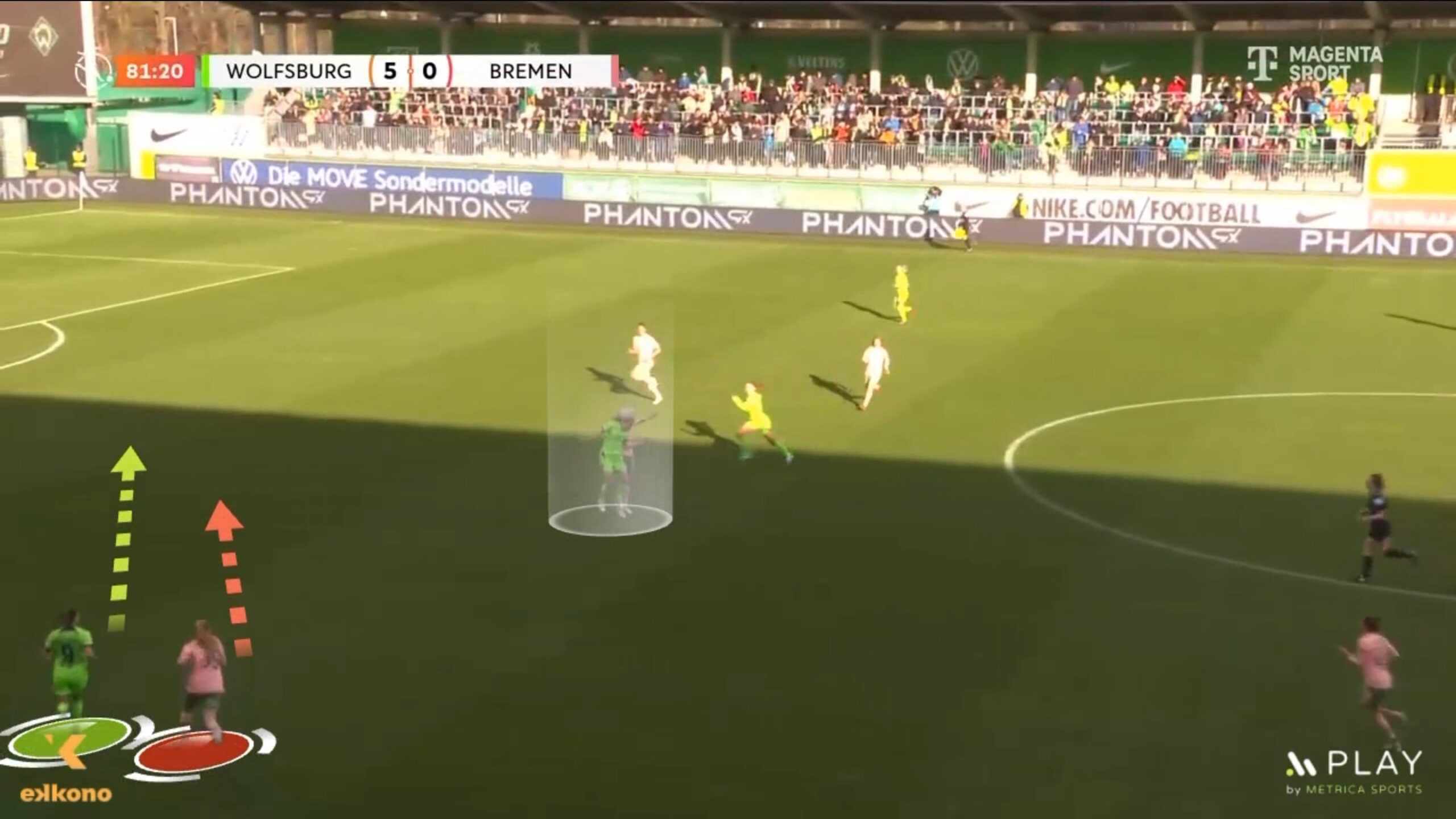 Pajor starts running as when her teammate is about to receive the ball. This allows her to outrun her marker and face the goalkeeper.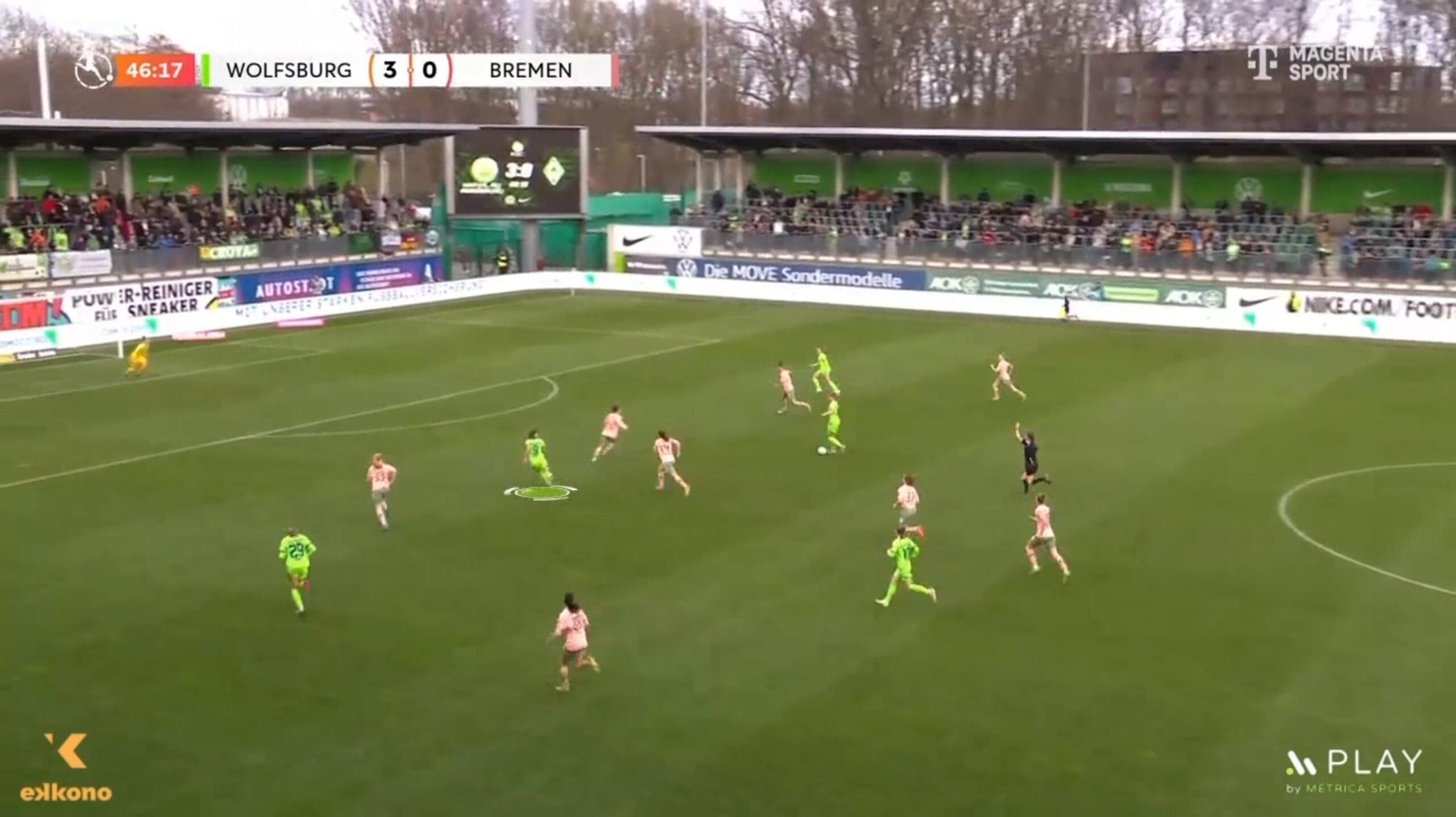 Defenders are defending backwards, following Pajor's movement. Her sudden change of direction helps create the necessary space.
Game Vision:
Pajor not only possesses skill but also demonstrates great vision and understanding of the game. Her ability to read the game and make quick decisions allows her to find spaces in the opposing defense and create goal-scoring opportunities for her team. It is remarkable how she provides continuity in the game, connecting actions, offering support, and moving intelligently for the next play. She can also recognize teammates in better positions than her and pass with an advantage, enabling them to finish the plays.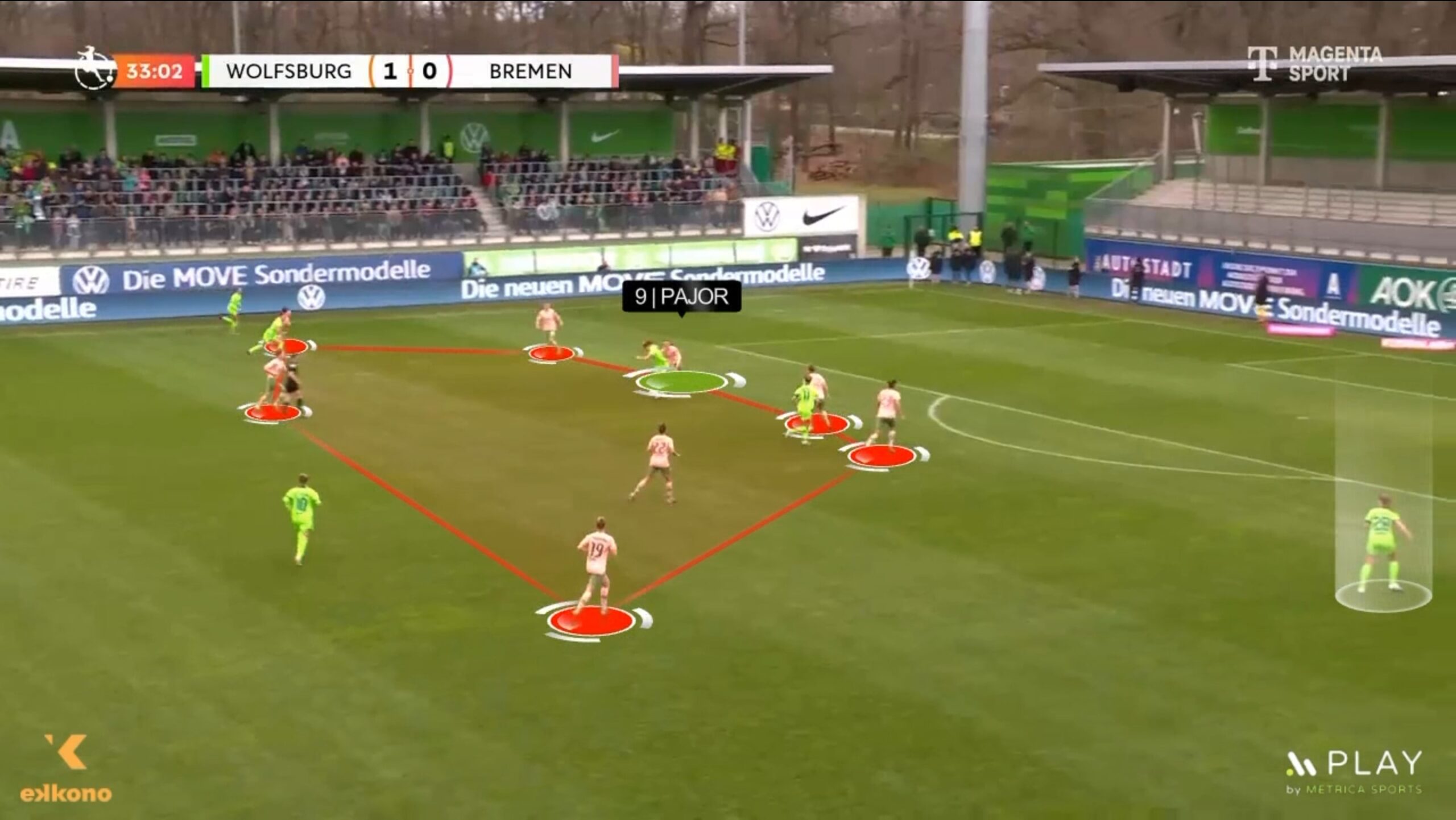 Pajor shows an outstanding game understanding, detecting the open player (Brand #29) and passing to her in advantage.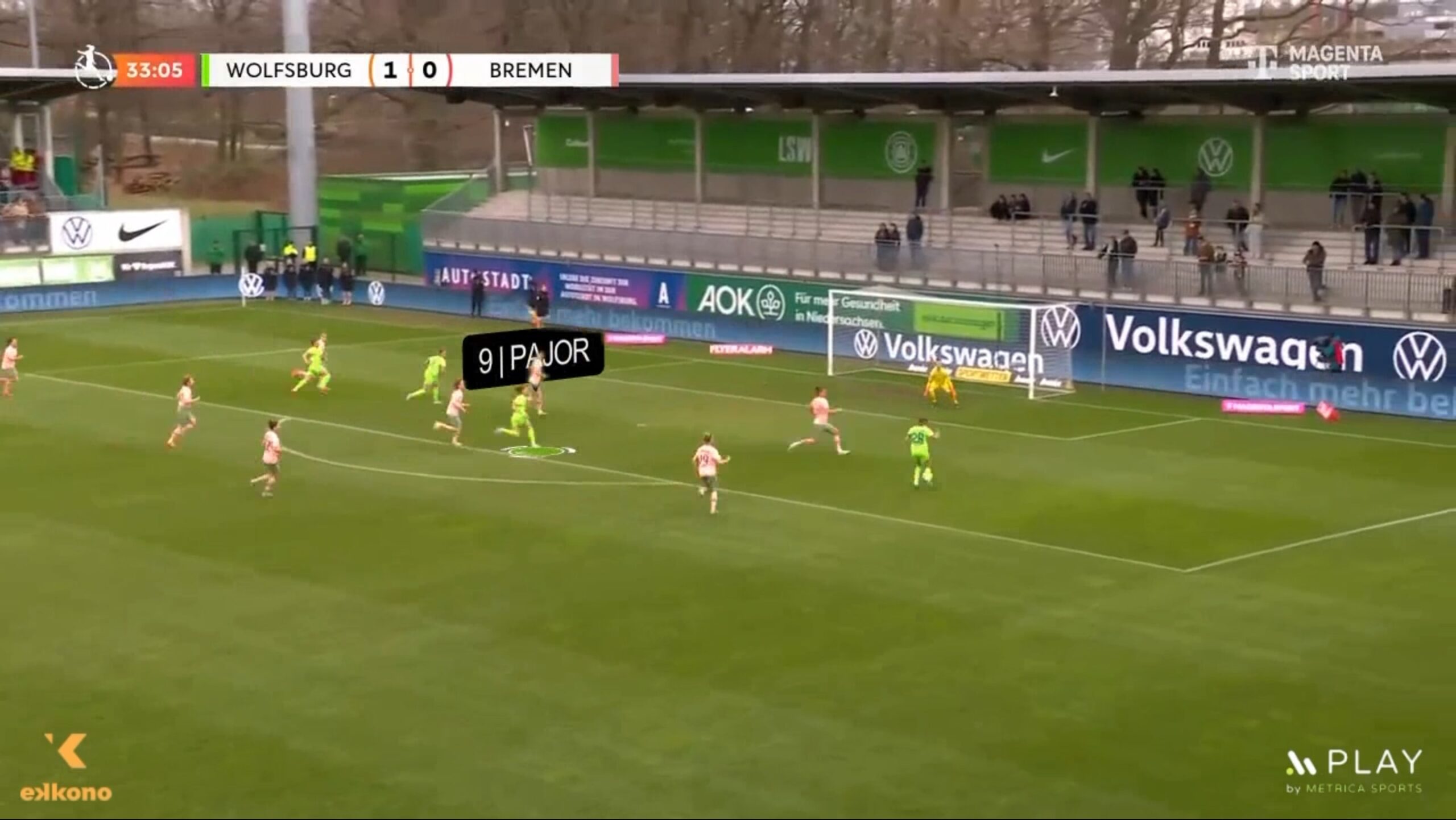 In the same action, she provides continuity and attacks the box with determination to finish the action.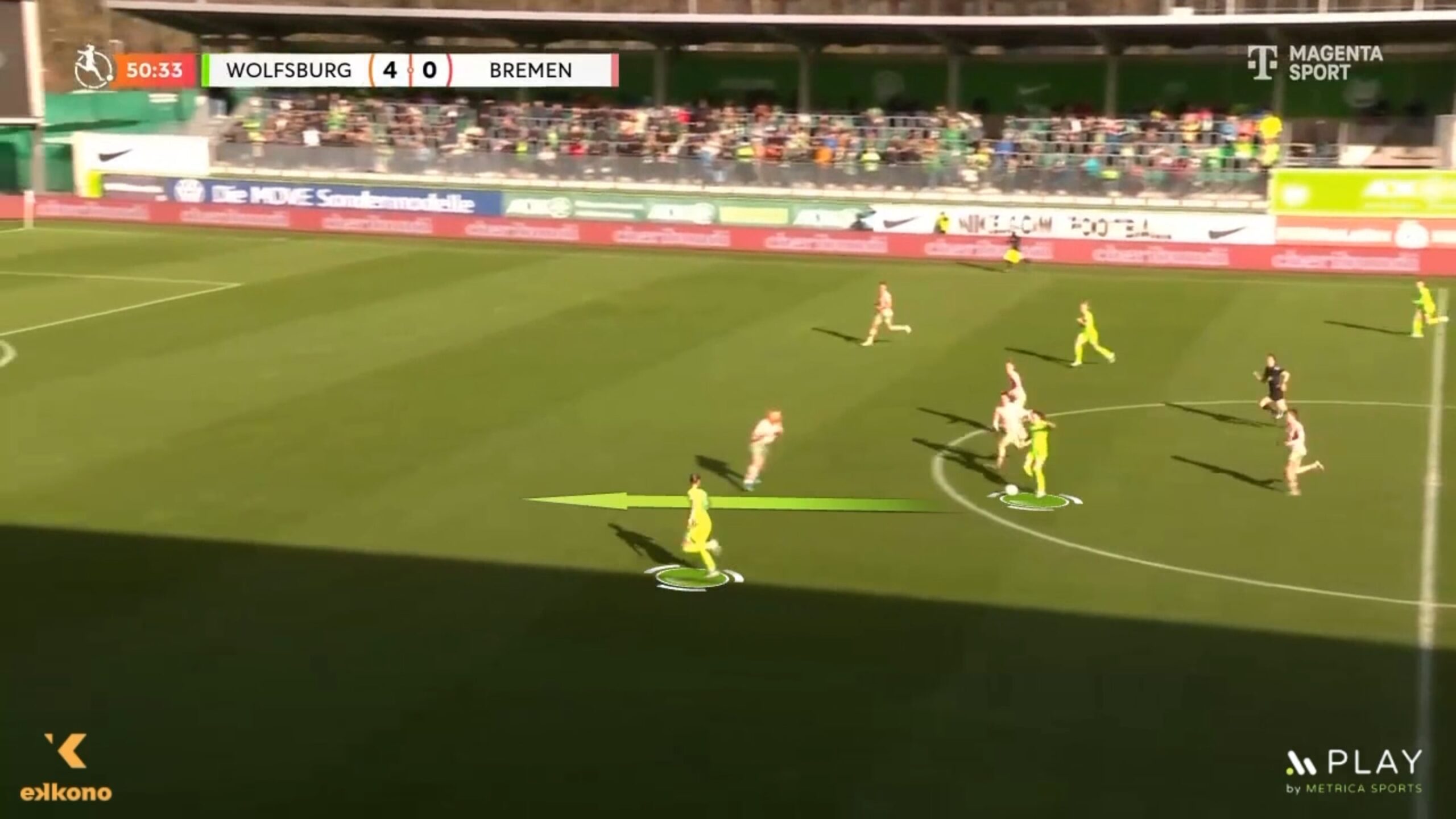 Pajor is able to understand the best timing to pass the ball, providing the maximum advantage to their teammates, as in this example where Popp (#11) can face the goalkeeper in a 1-on-1 situation.