In the fast-paced world of football, the role of a winger is crucial for any team's attacking strategy. With their speed, agility, and one-versus-one abilities, wingers have the power to change the dynamics of a game. One of the most important blocks of individual fundamentals for winger to be successful is the ability to generate an advantage over the opposition. To achieve this, wingers must be able to adapt their first touch based on the positioning of their direct opponent. By understanding the nuances of each situation, wingers can exploit the weaknesses and create opportunities for their team. In this article we will analyze the secrets of a good first touch based on 4 different situations that wingers can face when receiving the ball.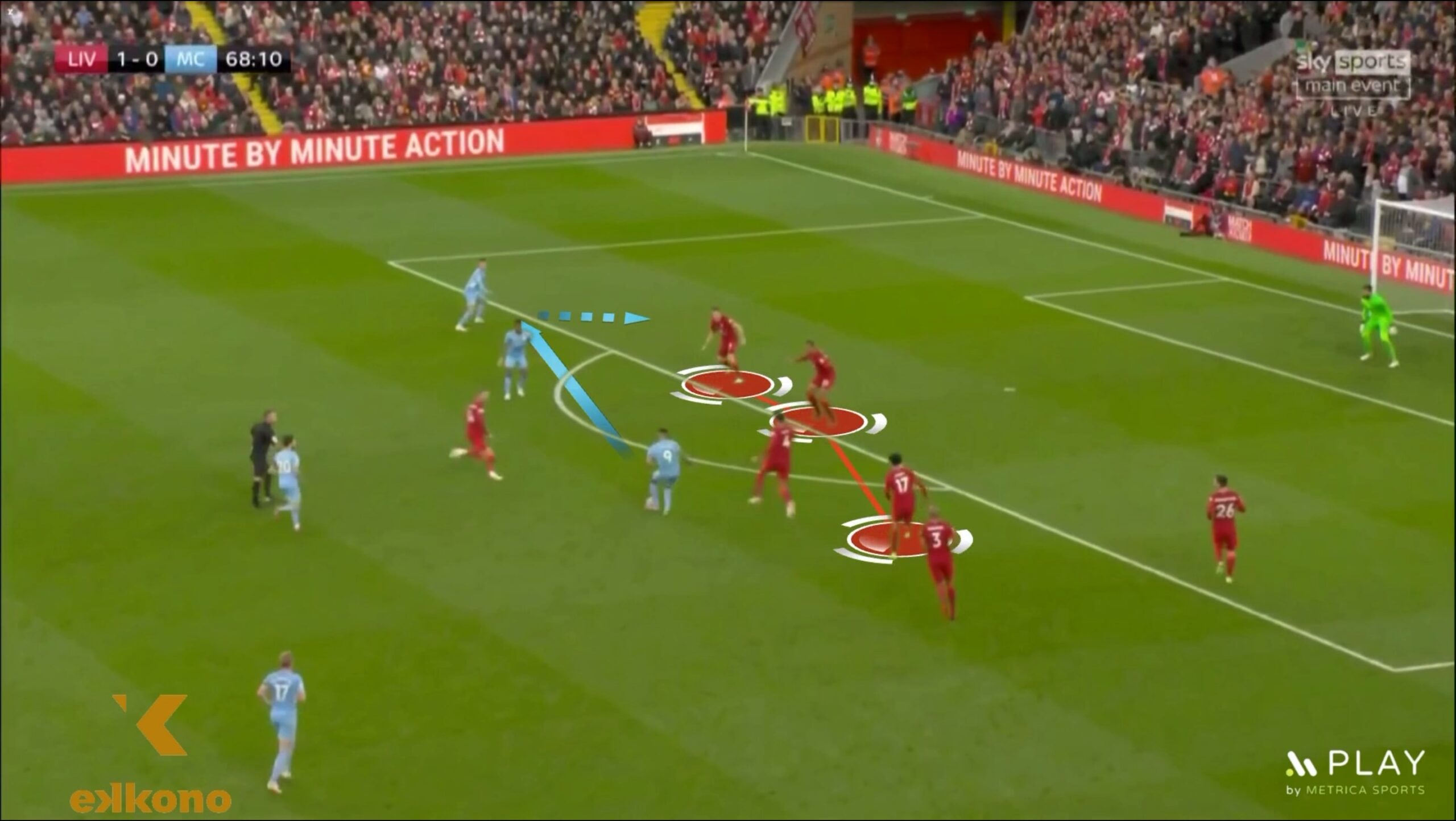 As we can see in this example, Foden is almost on the same line with the defenders and he uses the first touch to create an advantage to shoot and score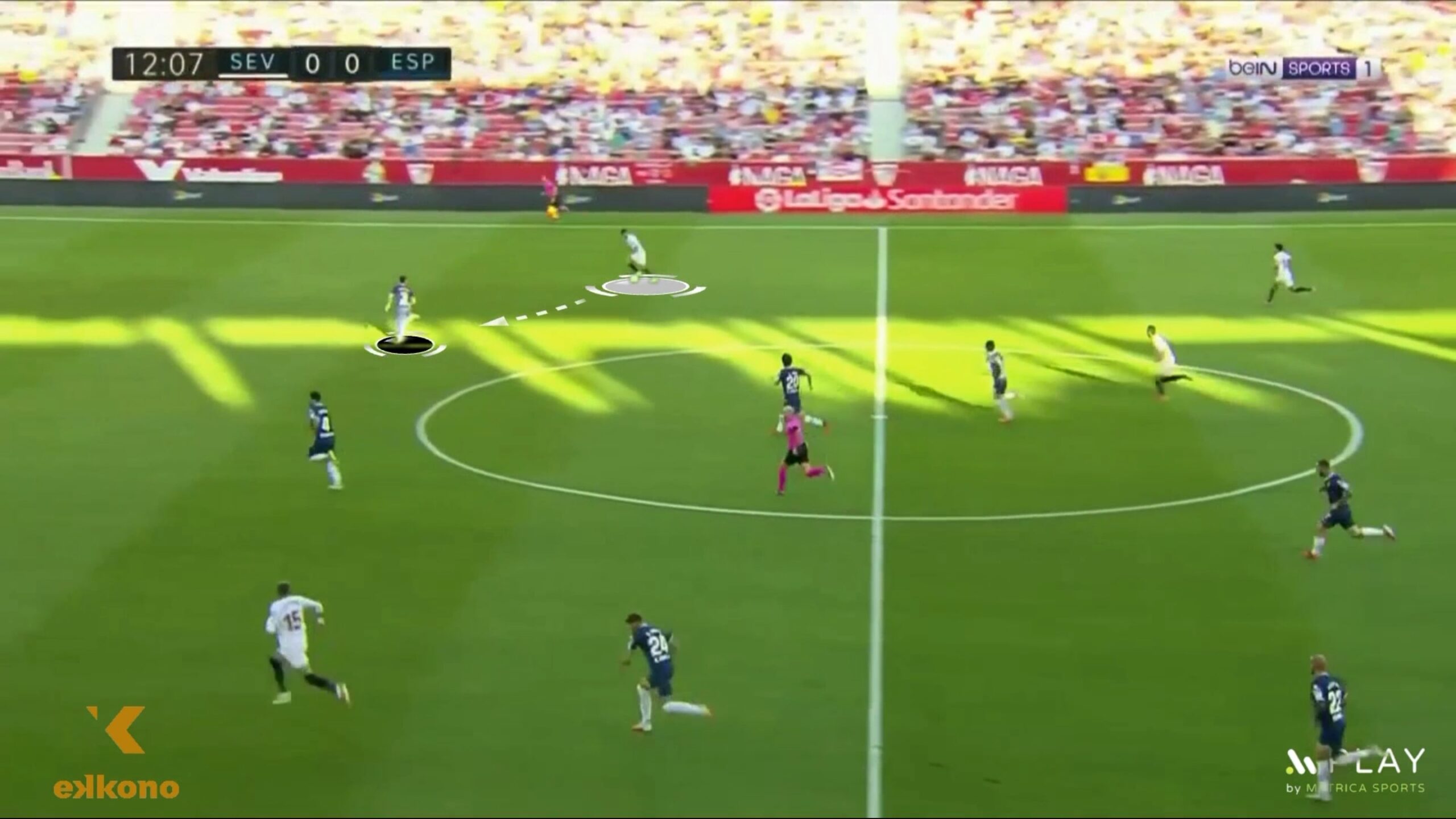 In this example, Suso (Sevilla FC) makes his first touch towards his direct opponent to pin him.
Fullback pressing from a vertical position: Look for the inner gap with the first touch
Finally, the third scenario we want to analyze is when the opponent is coming very vertically and a winger. In this situation, it is very important to understand if there is any open space in inner zones because the defending midfielders are not close enough to offer good coverage. If there is no space, this would open a fourth scenario, where the winger would need to protect the ball to provide continuity to the action, but we are not going to cover this scenario in this article.
As we were mentioning above, in this scenario, the winger is being marked from a vertical position and there is enough inner space to exploit, as there is no other opponent near enough to offer a coverage. The winger's objective will be to exploit the inner gap, to progress in the game. As the winger is receiving the ball without a good body angle, it is important that they use body feints to confuse their opponent and be able to guide the ball to the open space.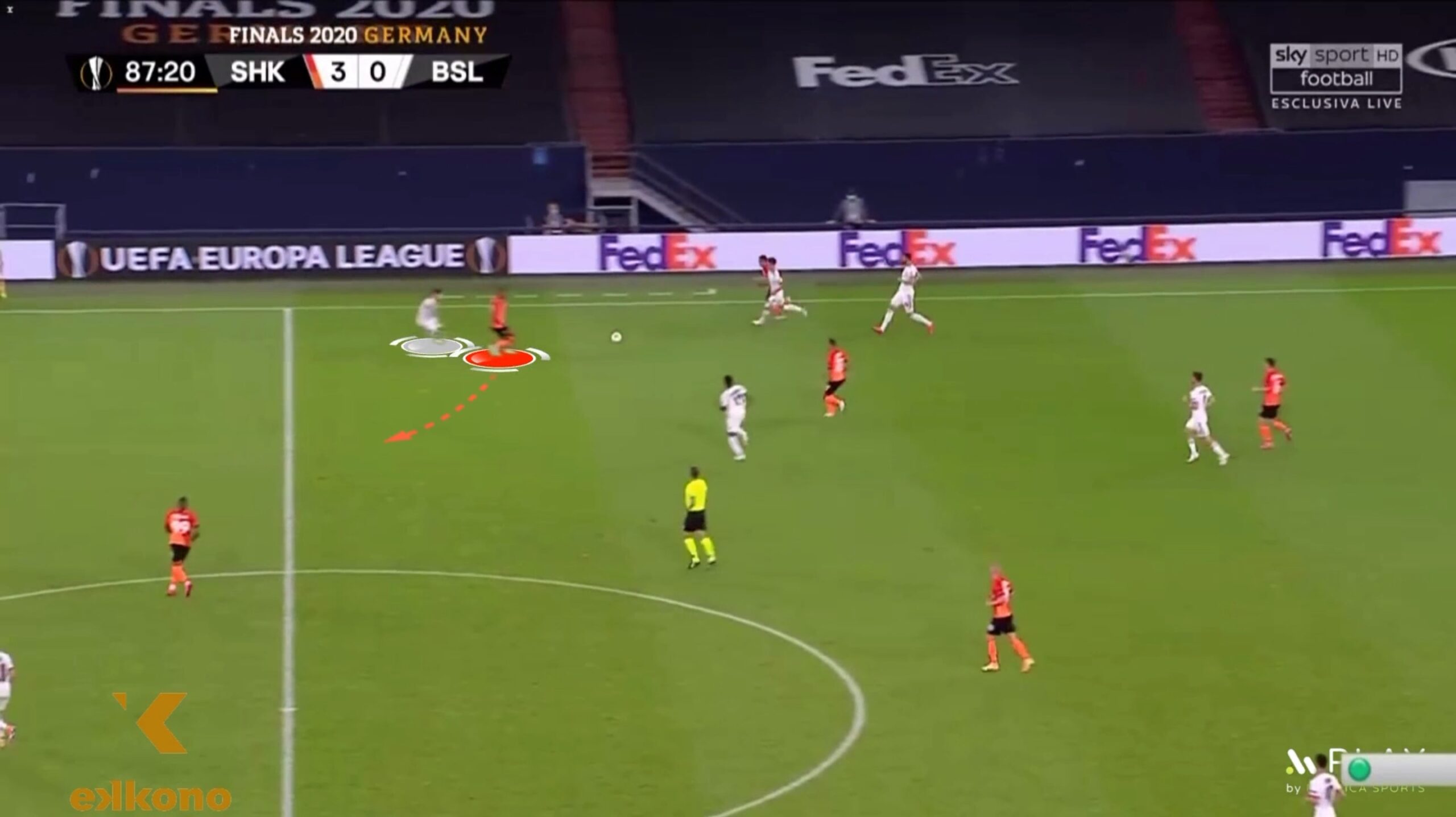 As we can see in this example, Tete detects the gap in the center of the field and attacks it with the first touch